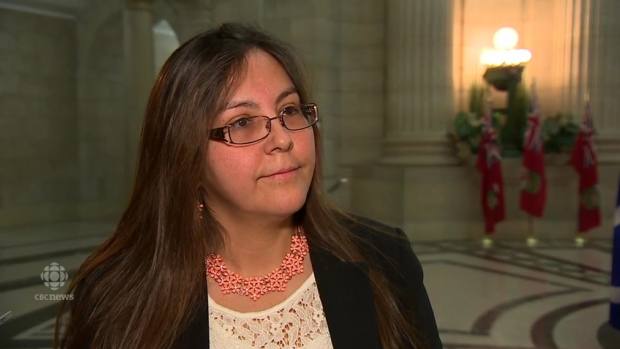 [ad_1]

A Manitoba politician wants to ban members of the Tory government from discussing Opposition NDP Leader Wab Kinew's criminal convictions and other brushes with the law inside the legislature.
Liberal MLA Judy Klassen recently asked the Speaker to stop members of the Tory government from bringing up Kinew's past during debates in the chamber. Klassen, who is Indigenous, said the government is perpetuating a stereotype of Indigenous people.
"I am trying to build my people up. Madam Speaker, there are many within our communities who do have criminal backgrounds but have worked hard to turn their lives around," Klassen said in the chamber earlier this month.
"To repeatedly bring up a person's past issues with the legal system serves no end. It only tears someone down."
Klassen raised the issue as a matter of privilege — a formal complaint inside the chamber — and asked the Speaker to refer the matter to a legislature committee. She said the governing members' attacks on Kinew affects her ability to do her job.
Request being considered
Speaker Myrna Driedger said she would consider the matter and has yet to render her decision.
Kinew had several run-ins with the law, some of which he revealed in his 2015 memoir, The Reason You Walk.
He was convicted for impaired driving and for assaulting a cab driver in his early 20s more than a decade ago — offences for which he has since received pardon.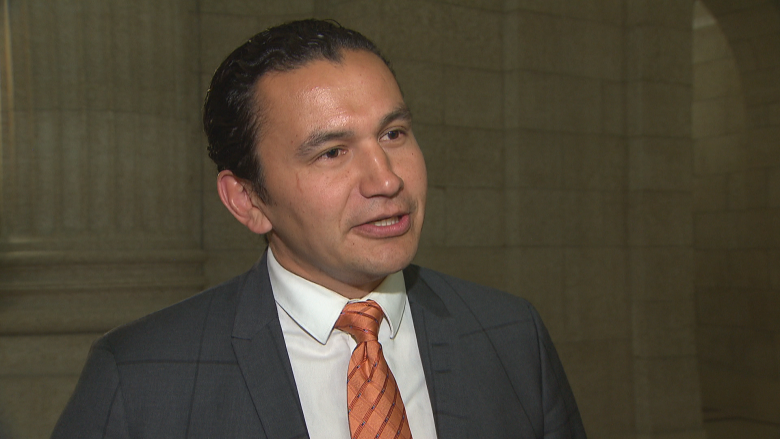 NDP Leader Wab Kinew talked about some criminal transgressions in his book, and denies he assaulted a former partner 14 years ago. (CBC)
Two other items were not mentioned in Kinew's book. He was given a conditional discharge in 2004 for an assault in Ontario, and was charged with assaulting his partner in 2003. The latter charge was stayed, although his partner said last year she maintains Kinew threw her across the room.
The Tories have repeatedly raised Kinew's past, along with more recent homophobic and misogynistic social media posts and rap lyrics, and set up a website to highlight the comments.
Kinew has said he is a changed man who has become an ally for women and the LBGTQ community. He spoke in favour of Klassen's request of the Speaker — not to shield himself, he said, but to support Klassen.
Members of the Tory caucus would not discuss the issue Monday, citing a legislature rule that forbids politicians from talking publicly about issues that are under consideration by the Speaker.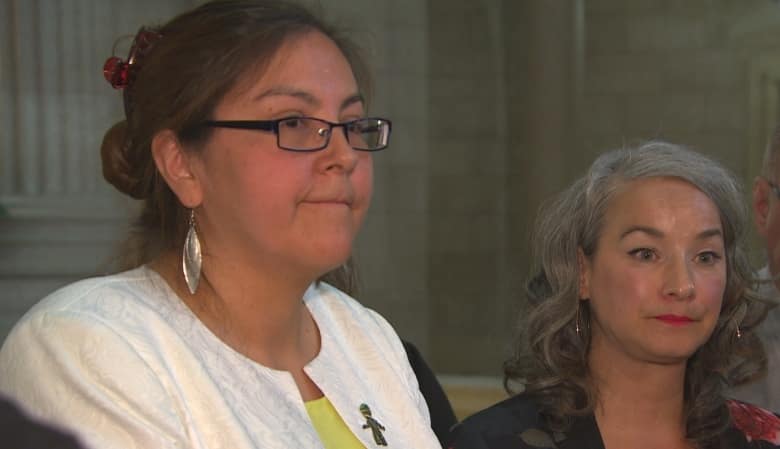 Liberal MLA Judy Klassen and NDP MLA Nahanni Fontaine called out a culture of intimidation in the Legislative Assembly of Manitoba. (CBC)
Klassen's defence of Kinew is not the only instance in which the rookie Liberal member has shown support for the NDP. Last week, Klassen stood alongside some New Democrat legislature members who accused Premier Brian Pallister of intimidating them by glaring at them when he answers them in question period.
[ad_2]