[ad_1]

A 21-year-old man is dead after being shot while walking on a road in Eastern Passage, N.S., early Monday.
RCMP say a passing vehicle stopped and there was a shot fired. The man, who had been walking with a female on Hornes Road, was taken to hospital and later died there.
Due to the severity of the man's injuries, police took him to hospital before paramedics arrived.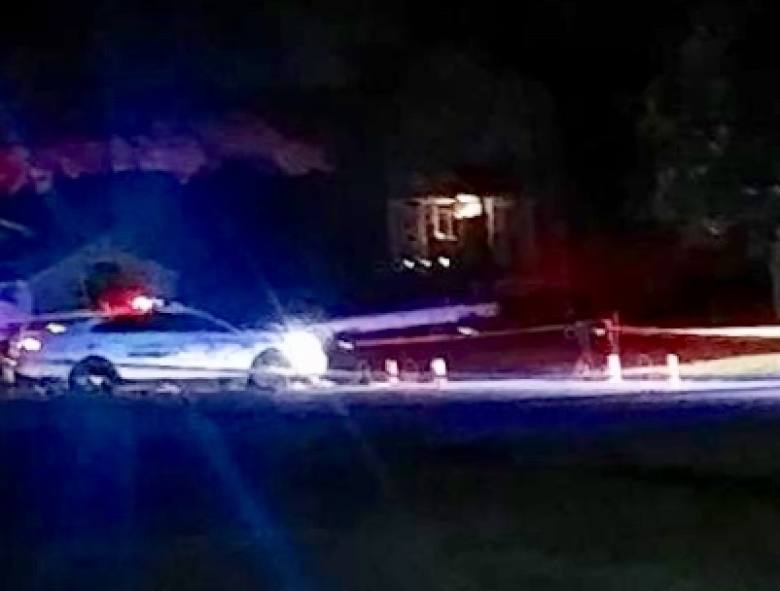 An Eastern Passage resident told CBC News the man's body was pulled from a ditch by police. (Submitted)
RCMP responded at about 12:45 a.m. They don't believe the incident was random.
A resident who lives on the street told CBC News the man's body was pulled from a ditch by police.
Another resident, Jason Cannon, said police blocked off part of Hornes Road as they carried out their investigation.
"You just don't expect these things to happen, like, not in your neighbourhood," he said.
The shooting happened on Hornes Road in Eastern Passage. (Paul Palmeter/CBC)
Kevin DeCoff lives on Hornes Road and describes it as a peaceful area. He said the only problem on the street is speeding cars.
DeCoff said he was shocked to learn about the shooting. "It's a shame somebody had to lose their life," he said.
Anyone with information is being asked to call RCMP at 902-490-5331, Crime Stoppers at 1-800-222-TIPS (8477) or send a tip through the Crime Stoppers website.
Read more articles from CBC Nova Scotia
[ad_2]