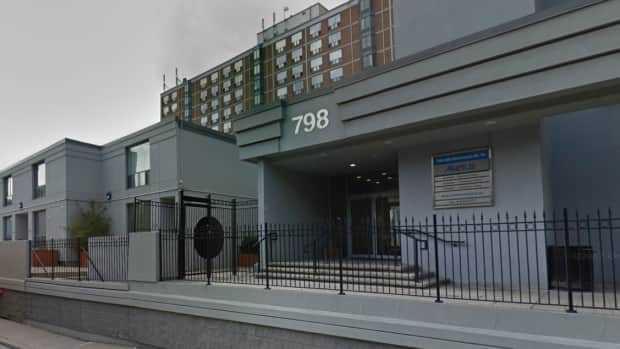 [ad_1]

A man charged in the death of a 28-year-old Toronto woman had just met and moved in with her three weeks before she was found suffering from obvious signs of trauma inside their fifth-floor apartment in the area of Queen Street West and Strachan Avenue, Toronto police said.
They said Sunday that officers arrested and charged a 41-year-old Brampton man, with second-degree murder in connection with the death of Victoria Selby-Readman on Tuesday afternoon.
She died at the scene and a post-mortem examination ruled her death a homicide.
On Saturday, Toronto police arrested a suspect they believe met Selby-Readman on social media. He was scheduled to appear in Old City Hall court on Sunday morning. 
Homicide detectives believe the suspect may have reached out to other women on social media platforms.
Det. Paul Worden said text messages and conversations Selby-Readman had with her friends have lead him to believe that the pair met through social media, where she had recently posted advertisements on Instagram and Facebook seeking a roommate.
Once the accused moved into the apartment, Worden said police hadn't been alerted to any disturbances at the location or incidents involving the pair, who he said had no romantic relationship.
"It was a roommate-type relationship, but due to the brief time he was there and the level of violence that occurred within a few weeks, (the death) is unusual," said Worden, who also said it is becoming more common for abusive relations to start on social media, but it is still "rare" for the platforms to trigger a death like Selby-Readman's.
By the time he moved in with Selby-Readman, Worden said the man was already known to police because he allegedly had domestic-related incidents with other women, including one related to some outstanding warrants in Durham Region.
"Selby-Readman knew a bit (about his past brush), but only after he moved in," said Worden. "She did not know the whole extent."
Police have spoken with the female victim in the Durham Region incident, but, with the man charged and arrested, Worden said he was hopeful that people who might have stayed quiet about the accused's previous behaviour will come forward.
"It seemed a common thing that he did communicate with various women on social media platforms and based on his history with women, we believe there could be some people out there who could have been in an abusive relationship with him or could offer some insight to what may have happened in this case."
[ad_2]