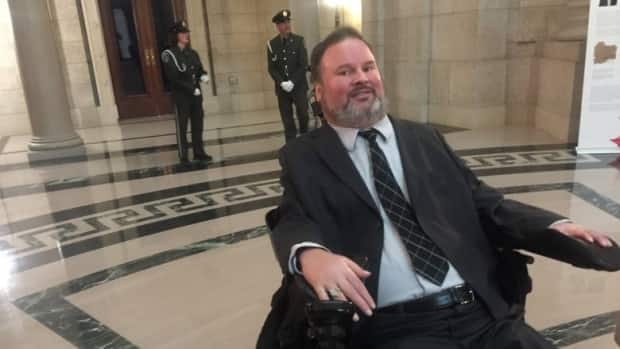 [ad_1]

​A Manitoba judge has rejected a claim that a law which prevented members of the legislature from switching party caucuses was unconstitutional.
Court of Queen's Bench Justice Sheldon Lanchbery ruled that the legislature can set its own rules about caucus membership and the courts should not interfere.
The ruling stems from a lawsuit filed by Steven Fletcher, who was kicked out of the governing Progressive Conservative caucus last summer.
Fletcher was ousted after criticizing the government's plan to set up a Crown corporation to promote energy efficiency, which he said would be a waste of money.
A law introduced by the former NDP government required Fletcher to sit as an Independent until the next election and prevented him from crossing the floor to another caucus.
That law was changed earlier this month by the Progressive Conservative government, which said it has no problem with allowing legislature members to cross the floor.
Fletcher's lawyer had told court the restriction was the only one of its kind in Canada and violated Fletcher's freedom of expression and association.
[ad_2]