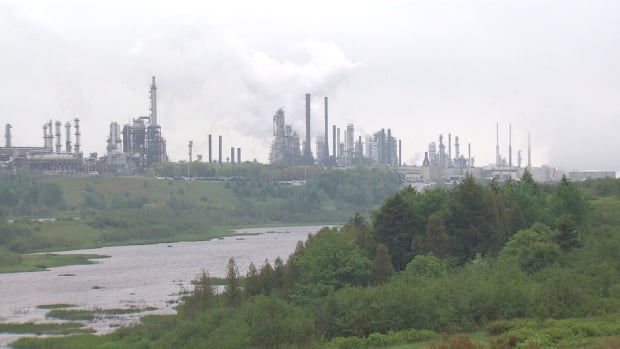 [ad_1]

Irving Oil has apologized to some of its neighbours for what it described as the regrettable release of a product from its Saint John refinery.
"If you believe that you are one of the impacted neighbours, please call us directly so that we can make it right," said a letter Sunday that was hand-delivered to some mailboxes in the area.  
The product was not identified by the company and inquiries by CBC News to Irving Oil were not acknowledged.
The Department of Environment said Irving Oil did notify the province, as required by the Clean Environment Act, about an incident at the refinery Sunday morning that was connected to an operational issue with the catalytic cracker unit.
That's the equipment that converts crude oil into higher value products such as gasoline.
The province didn't say what material was released.
A spokeswoman said the province did not have enough information Monday afternoon to comment on potential health concerns and s expecting a followup report from Irving Oil.
'It lasted quite a bit'
Some neighbours said they heard what sounded like a loud voice warning system going off Sunday evening.
They said it came from the refinery.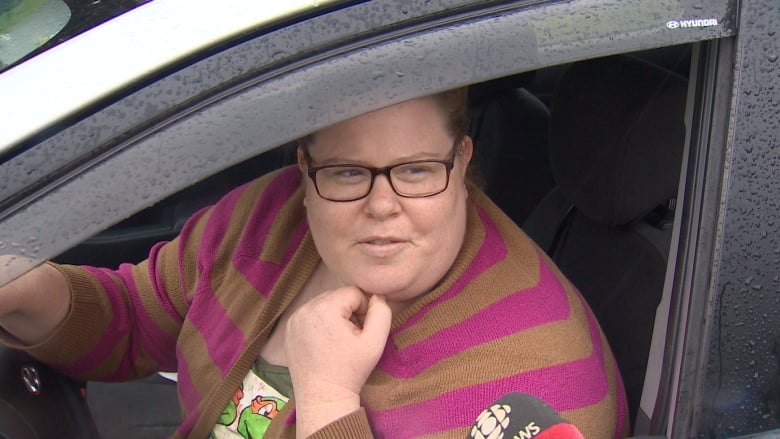 Meghan Butler says the area smelled like an electrical fire on Sunday morning. (Roger Cosman/CBC)
"But you can't make out what the voice is saying," said Meghan Butler, whose parents live in Champlain Heights.
"I think it went off twice, probably around 6:30 or sevenish," she said.
Butler, who grew up in the area, said she's familiar with a sulphur-like smell that she says sometimes comes from the refinery.
It was strong on Sunday and also mixed with something else, she said.
"You could smell an electrical fire-type smell. It was very strong," she said.
"And it lasted quite a bit."
More information sought
CBC obtained a copy of the Irving Oil apology letter from a man living on Pleasant City Street.
Signed by refinery general manager Dale Cooper, it thanked residents for their patience.
Clean air activist Gordon Dalzell said he's asking for more information.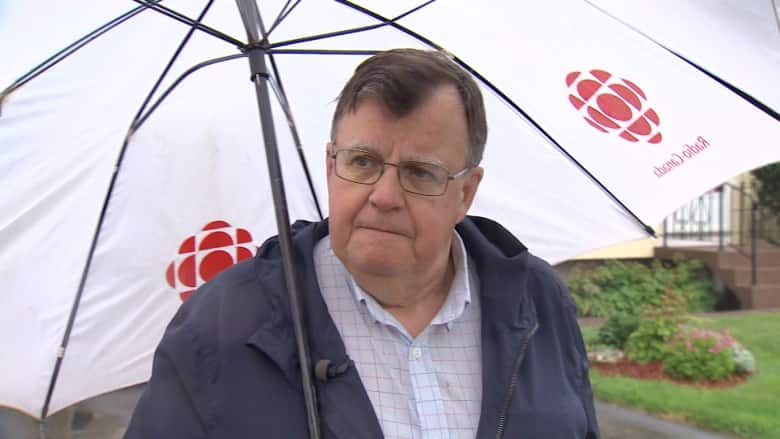 Gordon Dalzell, who lives near the refinery, is an advocate of transparency in air quality reporting. (Roger Cosman/CBC)
He said members of the public have a right to know if they've been exposed to any risk, especially if it's undetectable.
"The body has no way to protect itself from what they call 2.5 microns, that's extremely fine particulate matter," said Dalzell.
"I've recommended to the department this morning that the enforcement branch be engaged immediately to do a full investigation."
Saying he found some material on his car, he pointed to black grains, each a little larger than a sharpened pencil tip, that he had collected on white gauze.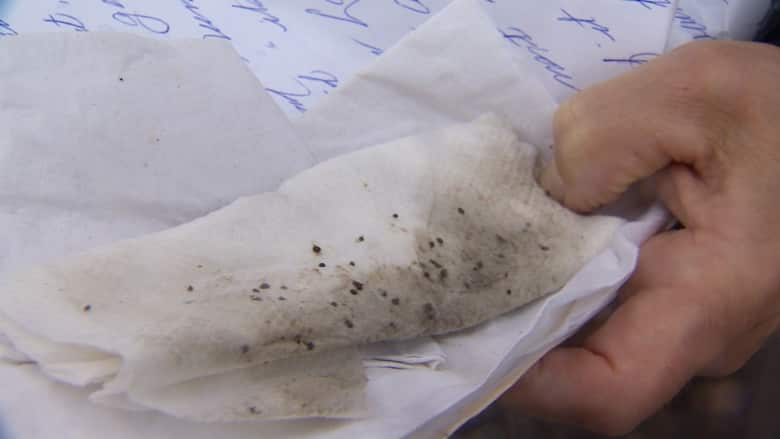 Dalzell says he discovered black material on his vehicle after the release of a substance by Irving Oil. (Roger Cosman/CBC)
Dalzell said he was going to take the samples into the Department of Environment for testing.
Environment and Local Government said its inspectors conducted an on-site inspection at the refinery and spoke to the staff. 
Irving Oil is required to submit a detailed incident report within five days under the conditions of its approval to operate.
[ad_2]