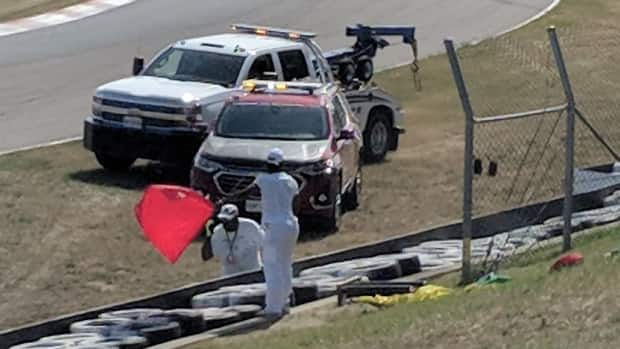 [ad_1]

A 61-year-old Illinois man is dead after he lost control of his race car and crashed into a tire barrier at a Formula 5000 race in Bowmanville, Ont. on Saturday, Durham police say.
The crash occurred at the Canadian Tire Motorsport Park, 3233 Concession Road 10, at about 4:30 p.m., Durham Regional Police Service said in a news release on Sunday. 
Police said the man's car, a 1972 Lola T300 race car, had passed a safety inspection before it was allowed onto the track, but the man lost control when he turned a corner and the vehicle left the track. 
Hit barrier 'at high rate of speed'
"It's my understanding that, during the race, he failed to negotiate a turn and struck a tire barrier at a high rate of speed," Acting Insp. Randy Norton, of Durham police, said on Sunday.
Track safety staff, including a doctor, attended to the man at the scene. He had to be extricated from the race car and was taken to a local hospital, where he was pronounced dead. 
Norton said next of kin have been notified. It was a single vehicle crash and no one else was injured, he added.
Police have not released the man's name.
The track was closed for the rest of the day following the crash.
Durham police's traffic services branch, collision investigation unit, is investigating. 
Anyone with information about this incident or witnessed this collision is asked to Durham police's traffic services branch at 1-888-579-1520 ext. 5272. 
[ad_2]