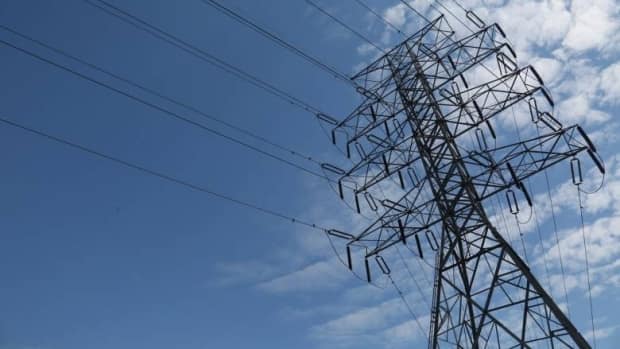 [ad_1]

The National Energy Board is supposed to be examining the impact of the Manitoba-Minnesota transmission line project and deciding on whether to issue a licence to build it. But instead the board is hearing arguments over a controversial agreement made between Manitoba Hydro and the Manitoba Métis Federation.
At issue is a $67.5-million deal struck between Hydro and the MMF but killed by Premier Brian Pallister in the wake of mass resignations at the utility last March.
The agreement would have assured MMF support for the $453 million Manitoba-Minnesota transmission line, which is targeted to be completed and send power to the U.S. by 2020.
The deal also guaranteed Métis federation support for several other Hydro infrastructure projects.
Pallister has said several times part of his reason for killing the deal with MMF is it would have restricted the rights of future generations of Métis who might choose to oppose a government project. He also characterized the deal between Hydro and MMF as "persuasion money."
The MMF has already launched a judicial challenge to the decision by the Progressive Conservative government to cancel the deal.
MMF lawyer Jason Madden told the NEB panel the federation wasn't asking them to make a determination the agreement was legal, but he said the board can't ignore the fact it was made.
The MMF's legal counsel described the situation as a "self-inflicted wound" created by the PC government.
The MMF is supportive of the project and hasn't objected to the NEB about it, but the federation's support is based on the agreement it signed with Hydro, said Madden.
"Our clients got caught in the cross-hairs of the resignation of the Hydro board and the premier being in a panic," Madden said.
"Don't get dragged into the swamp."
A representative for Manitoba Hydro said there isn't an agreement at all.
"They cannot rely on an agreement that doesn't exist … it would be wrong, it would be an error," Hydro lawyer Sacha Paul told the board.
Paul also argued the MMF was involved in an "effort to take the NEB beyond its jurisdiction."
"[The MMF] will have to prove this [in] front of the Court of Queen's Bench, not the NEB," Paul said. "The NEB should be cautious in stepping on the toes of the court."
Paul called the MMF submission to the NEB an "abuse of process."
The Manitoba-Minnesota transmission line is scheduled to provide electricity generated by the Keeyask hydroelectric dam to customers in the U.S. Hydro has signed contracts with utilities south of the border.
Hydro is also paying for a significant portion of the construction costs of a transmission line on the American side of the border. That work is well under way.
On mobile? Read the 2017 MMF-Hydro agreement here.
[ad_2]