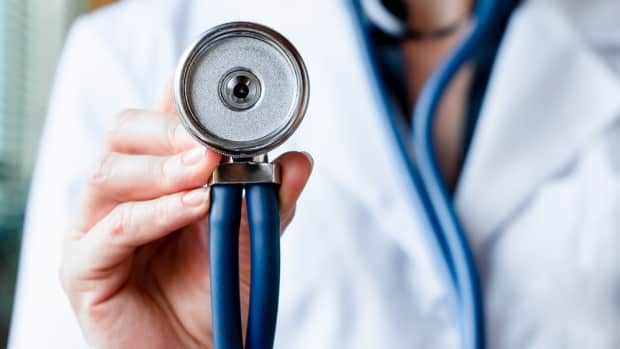 [ad_1]

When it was learned recruiters from the Nova Scotia Health Authority didn't attend a national event for rural and remote medicine in April, the outcry from politicians and the public was swift.
Against the backdrop of a growing list of people without doctors and communities clamouring to attract more physicians, both Premier Stephen McNeil and Health Minister Randy Delorey said they expected the health authority to attend every recruiting opportunity possible.
"It is completely unacceptable that we were not at this recruitment fair," McNeil told reporters after CBC News reported Nova Scotia was the only province not to send recruiters to the annual Rural and Remote Medicine Course, a training event that attracted 600 medical students, residents and family doctors to St. John's.
That reaction came as no surprise to the province's lead physician recruiter.
"It wasn't my call," Joanne MacKinnon wrote in an email to a colleague the day after CBC News published the story.
"I gave my two cents that it's in our backyard. It looks bad if we don't go and it's always noticed more who doesn't go to the party. Did you get the plate of that bus I'm turned up under?"
New Brunswick recruiter Denise Coulombe (right) said after three days she had a dozen good leads for physicians who are interested in working in the province. (Carolyn Ray/CBC)
CBC News received that email and a series of others in response to a freedom-of-information request.
Publicly, health authority officials explained the cost of attending the event, estimated to be upwards of $10,000, simply didn't make sense based on other scheduled events and the fact previous trips to the conference didn't yield favourable results.
'It looks like we don't need rural doctors'
But a briefing note related to the situation shows information about the past experience being evaluated was old — Nova Scotia was last represented at the conference in 2011 — and perhaps inaccurate: audience composition, according to the briefing note, has a "heavy concentration of late-career physicians and medical students who had yet to match for residency placement."
Recruiters for other provinces who were in St. John's, however, told CBC it is a go-to event where they don't have to compete with urban areas and they're meeting people who want to work in rural communities.
The business manager for a family clinic in Neils Harbour, N.S., was blunt in an email he sent the health authority.
"Visually, it almost looks like we don't need rural doctors," writes Emmanuel Comtois.
"Of course, I know this isn't the case, but I find it somewhat disappointing to see all of these young doctors and residents visiting every booth and getting information on rural communities across Canada except for Nova Scotia."
Several people from Neils Habour, including a doctor, attended the event in an effort to recruit for their community. Comtois estimated two-thirds of the people at the event were "in their early 30s."
Grayson Fulmer is the senior director of medical affairs for the Nova Scotia Health Authority. (CBC)
Grayson Fulmer, senior director of medical affairs for the provincial health authority, said recruitment events are selected based on areas of greatest need.
"We try to focus in on a lot of the specialty-specific events," he said in an interview.
When it comes to family medicine, events are selected based on where officials think they can get the most exposure to people with whom they've not already made contact. Most recently, that's included major events in Quebec and Ontario, as well as overseas.
Information provided by the health authority shows what it would have cost to go to St. John's is comparable to what was spent attending other events. The family medicine forum in Montreal last November, for example, cost about $11,000. A Dalhousie family medicine resident retreat in P.E.I. and job fair cost almost $18,000.
Planning to be there next year
Fulmer said not going to St. John's was part of the broader strategy for recruiters to focus on one-on-one meetings as part of campus visits. The week before the rural conference, recruiters were at Memorial University to meet with students of the medical school.
Taking the one-on-one approach was considered successful, said Fulmer, but they've also seen the benefits of being at job fair-style events. That's why the health authority will have recruiters at the 2019 rural medicine course, which will be in Halifax, as well as "on a go-forward basis," said Fulmer.
Recruiting trips in 2017-18 produced almost 900 contacts. Fulmer said it's difficult to know what will happen with those, as the first contact is only a starting point for an effort that can take a long time before a doctor ultimately signs on to move here.
"One of my recruiters last week told me that they had 156 interactions with one emergency department physician in a recruitment process that spanned over about a year."
As of May 31, the health authority has 61 accepted offers from doctors to move here.
Meredith Cormier of Doctors of BC says the rural and remote conference is their most important recruiting event of the year. (Carolyn Ray/CBC)
Read more articles from CBC Nova Scotia
[ad_2]