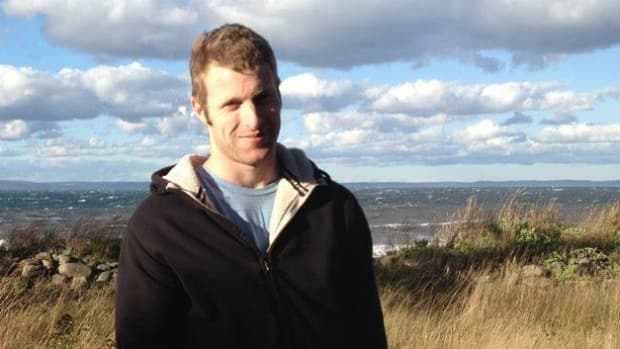 [ad_1]

A Crown prosecutor warned members of the public before he had a police tech crime expert play graphic videos in a Halifax courtroom Monday.
The videos were played in the sexual assault trial of Matthew Percy, who used to work as a groundskeeper at Saint Mary's University. The videos were extracted from Percy's cellphone.
Percy is facing three separate sets of allegations of sexual assault, each involving a different woman. The trial this week relates to an alleged incident on Sept. 3, 2017.
But the Crown is asking the judge to consider evidence from one of the other cases that has similarities to the case at trial. The second assault is alleged to have occurred Sept. 15, 2017, in a residence on the Saint Mary's campus.
There is a third set of charges relating to an alleged sexual assault in December 2014.
Each of the three sets of allegations is to be tried separately. The other two trials are set for August and October.
Cellphone videos
Percy consented to police looking at his cellphone in relation to the Sept. 3 incident. But in court Monday, RCMP tech crime expert Cpl. Samuel Bromley testified that when he opened the phone, he came across a video that appeared to show a sexual assault. He stopped his analysis of the phone while a search warrant was obtained.
Bromley said all the videos were recorded using the phone's built-in camera. Five of those videos were played in court, and are sexually explicit. The first few videos show a woman performing oral sex.
The last couple of videos show a different woman. She appears to be unconscious, lying naked across a bed. Her head and one arm are lolling off the edge of the mattress, her eyes are closed and her body is limp. A naked man is penetrating the woman vaginally.
Toward the end of the video, the phone is set down and the lens is blocked. However, the audio is still clear. It is of a woman, moaning incoherently. It is not possible to tell if she is in distress, or even awake.
Bromley also recovered photos and text messages from Percy's phone. Some of those texts are part of a group chat in which men appear to be discussing the physical attributes of women on the Saint Mary's campus.
Whether Judge Bill Digby will consider the Crown's evidence from the Sept. 15 incident has yet to be decided. The trial is to continue Tuesday, when the woman who alleges she was assaulted by Percy is expected to testify.
[ad_2]