[ad_1]

Lisa MacPherson was told in December she needed most of her teeth removed, but bought painkillers instead. She could afford those.
She says she couldn't fathom how to pay the estimated $1,325 dental fee, even with the province picking up most of the cost.
"I was responsible for $525," said MacPherson, who relies on income assistance to pay her bills. "No, there was no way I could do that.
"At that point I made a conscious decision that I was willing to put up with whatever pain I had to until the point that I absolutely couldn't."
Won't have to pay
On Friday, MacPherson was notified by her case worker's supervisor she would not have to pay the balance owing on her dental bill. She had been told the opposite previously.
Earlier this spring, when a hygienist told her she would only scrape four of her teeth because cleaning the others could damage them beyond repair, MacPherson was told to see a dentist as soon as possible.
That's when pain overtook her fear of dentists — and her concern about how to pay the bill.
"You really have to get three teeth out right now," she recalls the dentist telling her. "They [were] infected. I had to go on an antibiotic because of that before they could even remove the teeth."
MacPherson was prepared for the procedure, but shocked by the bill.
'It was a panic right away'
"It was panic right away," she said. "I wasn't sure where that money was coming from."
For MacPherson, and others on income assistance, the Nova Scotia government covers what it deems a "special need" when it comes to dental care.
According to the policy manual for income assistance, an "applicant/recipient, spouse or dependent child" may be eligible for emergency dental coverage:
For the relief of pain.
For control of prolonged bleeding.
For treatment of swollen tissue.
For provision or repair of broken dentures.
For dental problems identified as barriers to employment by employment support staff.
The problem MacPherson and others on assistance face is that the provincial share of any dental procedure is less than what dentists charge.
Lisa MacPherson won't have to pay the balance owing on on her dental bill. (Jean Laroche/CBC)
In MacPherson's case, her dentist charged $131 for each tooth extracted. The province paid $90.40, leaving her with the remaining $40.60. There was an additional lab fee, bringing the total owing to $159.60.
Until CBC News inquired into MacPherson's case, she had been twice told by her case worker that she was responsible for the bill.
Mixed feelings about the news
On Friday, a person who identified themselves as the case worker's supervisor told MacPherson the province would be paying the balance.
MacPherson has mixed feeling about the news .
She is relieved she will get back what amounts to a third of her monthly food budget, but she is still upset others in her situation may be out of pocket because of the outdated fee schedule.
"For people that are on assistance, I think they need to take a good hard look at what coverage is available and what they expect us to pay for," said MacPherson. "If there's a big difference like that, at least cover some of it so that we are [not] left making decisions that are affecting our overall health.
"Because we're going to end up in emergency with other problems due to dental issues that we can't afford to fix."
Government urged to re-examine policy
Nada Haidar, the new president of the Nova Scotia Dental Association, also urged the government to re-examine its policy.
"In my experience it's not working," she said.
"If you are not dentally healthy, then you are going to suffer with your general health overall," she said.
Haidar said she has treated patients like MacPherson, who because they are on assistance put off seeing a dentist until they can no longer stand the pain.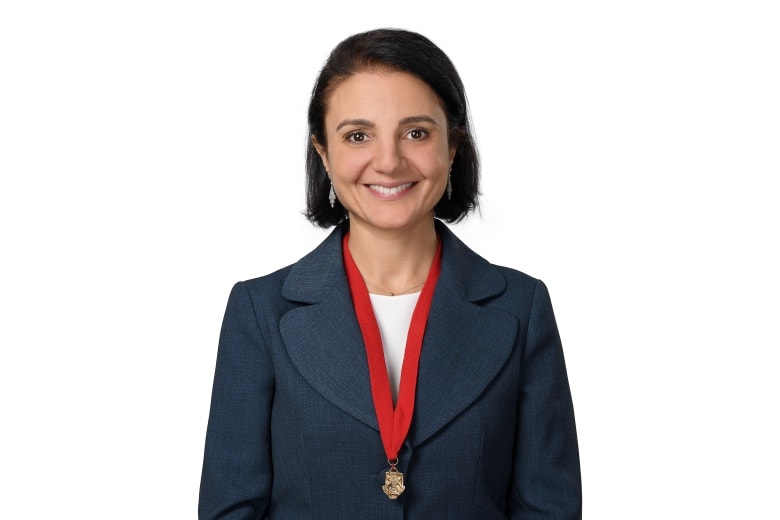 Nada Haidar, the new president of the Nova Scotia Dental Association, says that dental issues impact people's overall health. (Submitted by Nada Hadar)
"It's more expensive to treat an acute situation whether it be medical or dental, and a lot of these patients because they avoid going to the dentist due to payment are showing up at medical offices, walk-in clinics or even the emergency department, which I think is much more expensive on the government systems than just going to the dentist early for prevention."
Before her department's sudden change of heart, Community Services Minister Kelly Regan brushed aside questions about the adequacy of the fee structure.
"That is the system we have right now," she said. "These are the fees right now"
The minister also repeatedly urged anyone with a complaint about fees to contact their case workers.
Read more articles from CBC Nova Scotia
[ad_2]