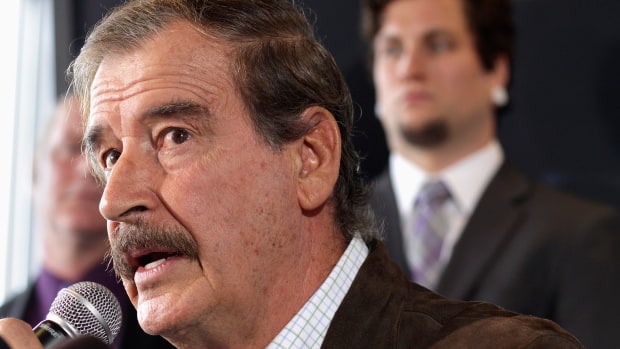 [ad_1]

Former Mexican president Vicente Fox has joined the board of directors for Knowledgehook, a Kitchener-based education tech company.
The company's technology analyzes math scores in real time to help teachers identify gaps where students need more help.
The company already boasts Steve Case, co-founder of AOL, and John Abele, co-founder of Boston Scientific, as investors.
The news Fox has joined the board shows he believes in what the company is doing, Knowledgehook co-founder and CEO Travis Ratnam said. 
"Fox's vision for education, innovation and humanity is aligned with our goal to improve math outcomes in classrooms by supporting math educators on a global scale," Ratnam said in a release.
Fox himself has said he is an advocate for education and innovation, and he said Knowledgehook will help prepare Mexican students for careers.
Fox's foundation, Centro Fox, will implement Knowledgehook in its library.
"After learning how its innovative software informs students' success and teacher development, and how well it resonates with students across Canada, I knew a tool like Knowledgehook would be helpful to school systems across the U.S. and Mexico," Fox said in a release.
[ad_2]