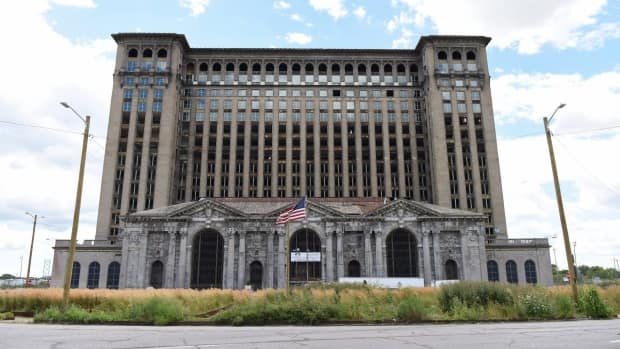 [ad_1]

Ford Motor Co. executives on Tuesday said the automaker will renovate and revamp Michigan Central Station, Detroit's infamous blighted landmark, turning it into offices for up to 5,000 tech workers and software engineers focused on self driving vehicles and ancillary technologies and services.
Speaking to a large crowd outside the grand, yet dilapidated 18-story Michigan Central Station, Ford family scion and the automaker's executive chairman, Bill Ford, recalled how the railway station, opened in 1914, brought countless thousands of immigrants to Detroit during its heyday, before closing in 1988 and falling into disrepair.
"This became a place where hope left, it became a symbol of the city's hard times," Ford told a crowd gathered in front of the looming structure. "We have big plans for this building."
Company officials did not disclose details of the planned investment but said the project will be completed using some of the money previously allocated to an overhaul of Ford's headquarter campus in the Detroit suburb of Dearborn.
That project has been estimated at $1.2 billion. The automaker will also receive unspecified tax incentives and benefits from Detroit and the state of Michigan.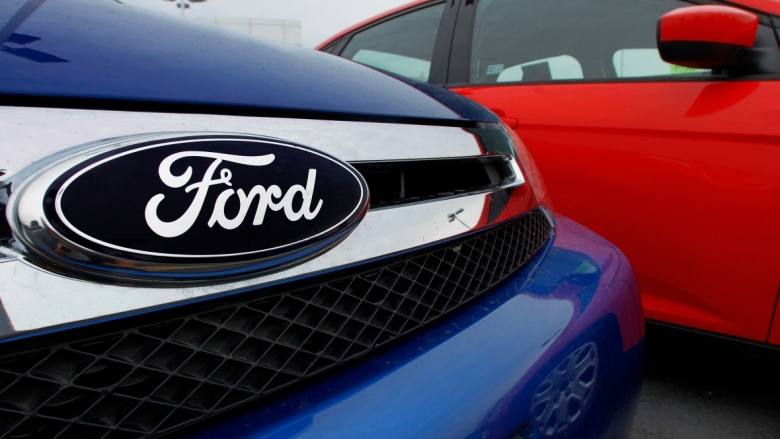 Ford execs said the offices will be for workers and engineers focused on self driving vehicles and ancillary technologies and services.
Speaking to reporters inside the station building, Bill Ford said that the investment here in Corktown, Detroit's oldest neighborhood, would be good for the automaker's brand, create jobs, facilitate the testing of self-driving cars and attract bright young software engineers.
"A lot of the tech companies have really wonderful campuses, but none of them have anything like this," he said. "I think this will be a great magnet for talent."
Rise and fall
Detroit experienced a meteoric rise in the first half of the 20th century to become America's fourth-largest city, its name synonymous with U.S. manufacturing prowess. 
But riots in the 1960s and the oil shocks of the 1970s heralded decades of decline. By mid-2017, Detroit's population had fallen to 673,104, according to the U.S. Census Bureau, from a peak of 1.8 million in 1950.
Bill Ford Jr., Ford's executive chairman and chairman of the board, poses in Michigan Central Station. He said the automaker has 'big plans' for the building. (Paul Sancya/Associated Press)
In 2009, city council voted to tear the railway station building down, but it survived.
Bill Ford said he hopes suppliers will relocate to the building to team up with Ford.
"Capital is dear, it's not unlimited," he said. "We are very aware of that as is everybody else in this space, so we're looking to partner wherever and with whomever we can."
[ad_2]