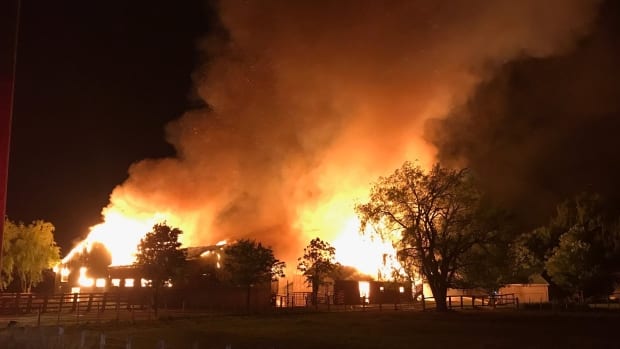 [ad_1]

An early morning fire has destroyed a barn in Elmira.
Fire crews were called to a rural property located on Floradale Road at Listowel Road just west of the town early Wednesday morning.
The cause of the fire is under investigation.
Woolwich Fire Chief Dale Martin tweeted a photo of the blaze and thanked the volunteer firefighters who responded in the middle of the night.
Thanks to the Woolwich firefighters up all night and now back to your regular jobs today that's a volunteer firefighter <a href="https://t.co/vXb3zQeSrD">pic.twitter.com/vXb3zQeSrD</a>

&mdash;@100dale
[ad_2]