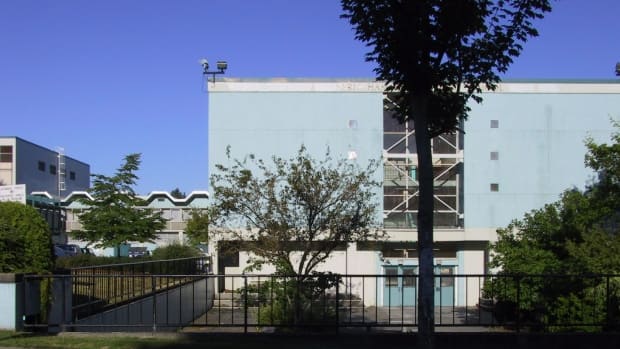 [ad_1]

Students at a secondary school in South Cambie will be moving into a new building by 2022, in what the province is calling the largest seismic project in Vancouver's history.
The B.C. government is spending nearly $80 million to replace Eric Hamber Secondary. The new school will be built beside the current building on Willow Street and 33rd Ave.
Eric Hamber Secondary — which serves 1,700 students in Grades 8-12 — opened in 1962 and has been renovated and expanded several times over the years. 
The building still needs more updating and has been deemed high-risk in the event of an earthquake. 
"Not only will the replacement school be safer in the event of an earthquake, our intent is to provide an even more welcoming environment for our students and staff in a facility with more opportunities for community activities," said Vancouver school board chair Janet Fraser in a statement.
Construction to start 2020
Students will stay in the school during construction, which is slated to start in 2020. 
The province says keeping students in the school, rather than moving them to portables, will save about $16 million. 
It says other options would require a phased approach, which would mean a longer construction time and a higher price tag. 
The school will be built to Leadership in Energy and Environmental Design (LEED) gold standards and include a child-care facility. 
The province has spent close to $70 million since September on seismic replacements of Vancouver schools.
That includes $22.4 million on Sir Matthew Begbie Elementary, $24.5 million on Bayview Elementary and $24.2 million on David Lloyd George Elementary.
The new Eric Hamber School is expected to open in the fall of 2022..
Read more from CBC British Columbia
[ad_2]