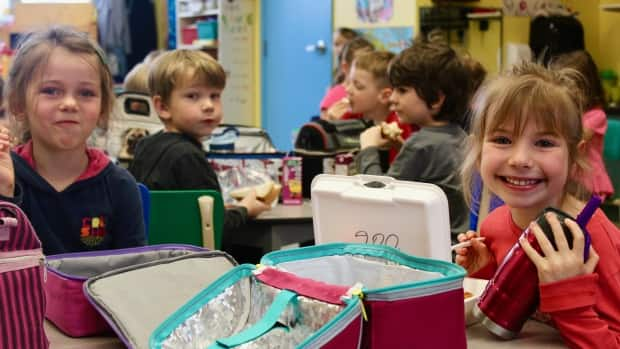 [ad_1]

Drummondville's only English-language elementary school is getting the means to grow — though just enough to ease the pressure on a 1950s-era building that's full to bursting.
The Quebec government announced Tuesday it will invest $6.15 million to help Drummondville Elementary School, 100 kilometres northeast of Montreal, pay for a much-needed expansion.
The school was forced to close its cafeteria last summer to make room for two additional classes as enrollment climbed.
The school's population is increasing at a steady pace — it's up 20 per cent since 2012.
Michael Murray, chair of the Eastern Townships School Board, said he would have preferred a new building that could accommodate the school's growing numbers.
In the meantime, though, this investment will help.
"This is not a lump of coal," Murray told CBC News. "This is great news for the community because we will have adequate space to accommodate the current population."
Renovations to be done by 2020
The money will allow the school to build five new classrooms, a kindergarten class for four-year-olds and a gymnasium.
However, that may not be enough space in the long run, as parents are still clamouring to get their children into Drummondville's only English-language elementary school.
Many of the students are francophones whose parents are eager to have them become fluent in English and who have English eligibility certificates, by virtue of their parents having done some of their primary schooling in English in Canada.
"As the school continues to grow, we will have needs that will expand further, and we may be back at the government's guichet in the next few years saying that we'll still need more space," Murray said.
He said he expected the renovations to be completed by September 2020.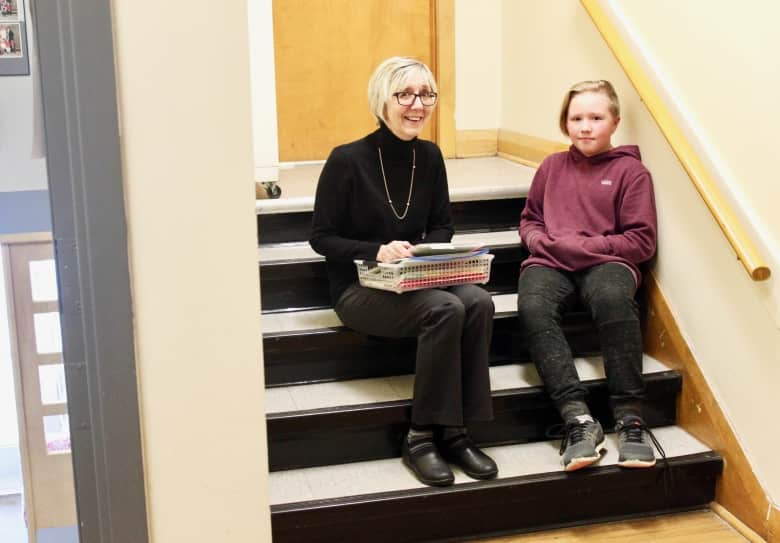 Earlier this year, French teacher Lucie Pellerin met with Grade 6 student Mathys Houle Phillips in the staircase, because there were no available rooms. (Rebecca Martel/CBC)
[ad_2]