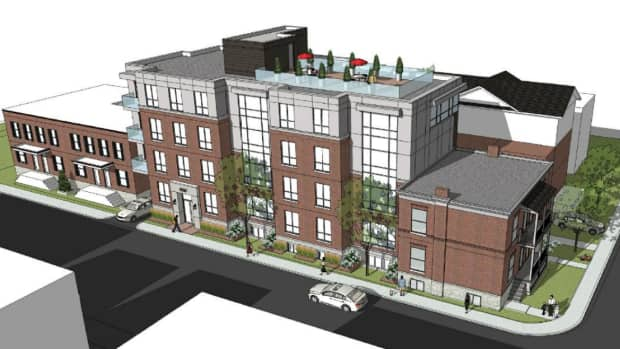 [ad_1]

The Centretown Citizens Community Association (CCCA) has reached a compromise with a developer over the distance between the sidewalk and a proposed apartment building on Kent Street.
If approved, the four-storey building by Roca Developments will replace two homes at 443 and 447 Kent St., between Gladstone Avenue and McLeod Street. The homes are within a heritage conservation district.
Last month Ottawa's built heritage subcommittee ordered Roca to take another crack at its design, which would have placed the building just 30 centimetres from the property line. Neighbours feared the brick wall of the building would loom over them as they walked past on the sidewalk.
Roca now plans to leave a 1.6-meters setback.
The community would have liked to see the building shifted even farther from the sidewalk, the CCCA's Shawn Barber said. But Barber acknowledge there's also a dire need for more rental units in the area.
"Our community association is prepared to be flexible also," he said.
Limited heritage value
The new design also includes slightly more landscaping between the building and the sidewalk.
The built heritage subcommittee approved the design unanimously Monday, paving the way for the demolition of the existing structures.
The subcommittee was not concerned about the heritage value of the buildings, which were constructed in 1890. There are many examples of similar architecture in the city, and a number of alterations to the houses over the years has limited their importance, according to city staff.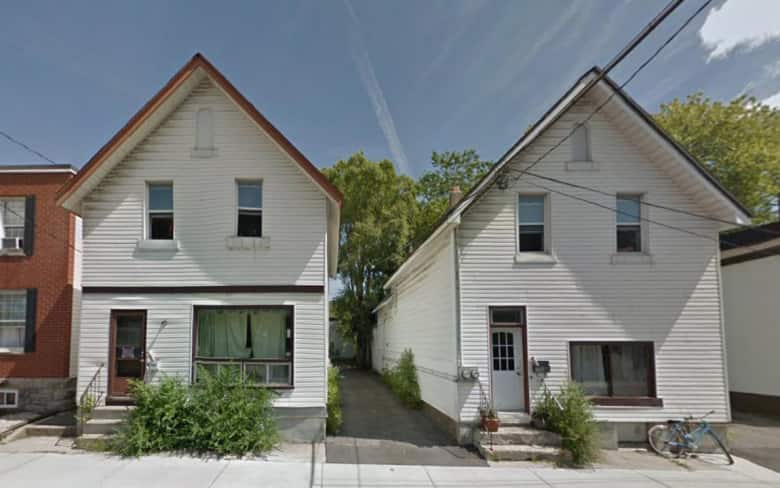 The homes at 443 and 447 Kent Street slated for demolition have little heritage value, city staff told committee. (City of Ottawa )
Community members originally hoped to save the buildings, but said they're happy to have reached a compromise.
A third building will be saved and incorporated into the development.
The proposal must still be approved by the city's planning committee and city council before it can go ahead.
[ad_2]