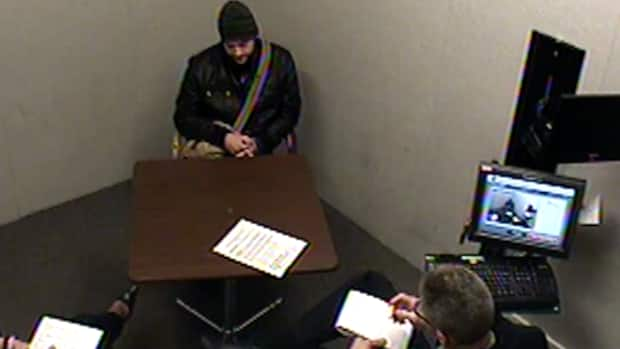 [ad_1]

Dellen Millard's lawyer is fighting in court today to have a lengthy video statement his client made to police on the night he says he found his father's body ruled inadmissible. 
These legal arguments are the last anticipated steps before the Crown closes its case at the trial. Once the judge rules on them, it will be up to Millard's lawyer, Ravin Pillay, to divulge whether or not he will call defence witnesses.
The death of 71-year-old Wayne Millard was originally ruled a suicide. He was found at his home at 5 Maple Gate Court in the Toronto suburb of Etobicoke with a single gunshot wound through his eye on Nov. 29, 2012.
Dellen, his 32-year-old son, was charged in his father's death after police started investigating the murders of Tim Bosma, a father and husband from Hamilton, and Laura Babcock, a Toronto woman he had been involved with.
Millard is currently serving consecutive life sentences for those slayings. He has pleaded not guilty to killing his father at the judge-alone trial being held in Ontario Superior Court in Toronto. 
Follow along with CBC's live blog from inside the courtroom. On mobile and can't see it? View the live blog here. Story continues below.
Tuesday's legal argument centres around whether Dellen Millard was free to leave when he was interviewed by police on the night he says he found his father's body.
Pillay will argue Millard was under "investigative detention" when he gave that video statement, and should have had a lawyer present — which means, he contends, that the statement should be ruled inadmissible. 
The Crown will argue that Millard was only a witness at the time, and not under suspicion of any wrongdoing.
It's an argument the Crown has been preparing for throughout the trial.
Every time one of the Crown prosecutors questioned a police witness over the last 2½ weeks, they asked if Millard was forced to talk on the night he says he found his father's body. They also asked if Millard was intimidated, physically or otherwise, in any way, by any officer.
Every police witness said no, he wasn't.
[ad_2]