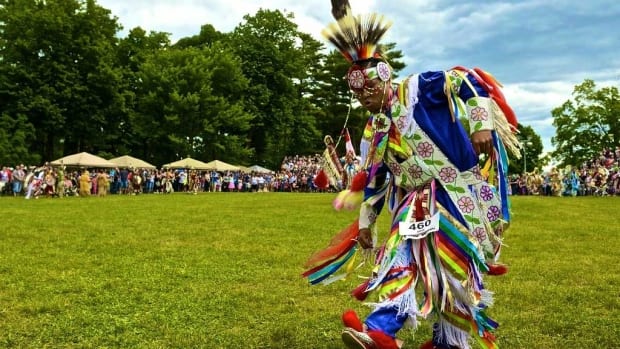 [ad_1]

June 21 is National Indigenous Peoples Day, formerly known as National Aboriginal Day, and there are many events on or around that date to explore and celebrate First Nations, Inuit and Métis culture in Ottawa. 
Celebration at the Canadian Museum of History
The Department of Indigenous and Northern Affairs is hosting an Indigenous Peoples Day celebration at the Canadian Museum of History on June 21. The event will include opening prayers and ceremony, musical performances from artists including throat singing group Silla and Rise, and light refreshments of tea and bannock. It will take place at the back lawn of the museum from 8 a.m. to 10 a.m., or inside the Great Hall in the case of bad weather.
Veterans' ceremony of remembrance
The Aboriginal veterans' ceremony of remembrance will take place on June 21 at 11 a.m. at the National Aboriginal Veterans Monument in Confederation Park. 
Wabano Centre gala
Wabano Centre for Aboriginal Health is holding its annual Indigenous Peoples Day celebration in the evening at the Ottawa Convention Centre on Coventry Road. The event — hosted by CBC Radio's Shelagh Rogers and with special guest Mary Walsh — is sold out, but anyone interested in attending can be placed on a waiting list to get tickets. 
Summer Solstice Indigenous Festival
The Summer Solstice Indigenous Festival is a family-friendly arts festival at Vincent Massey Park that showcases the diversity of urban Indigenous communities and features Indigenous food, music and a competition pow wow. According to the festival's website, it sees about 40,000 visitors every year. This year's Summer Solstice Indigenous Festival runs from June 21 to 24.
[ad_2]