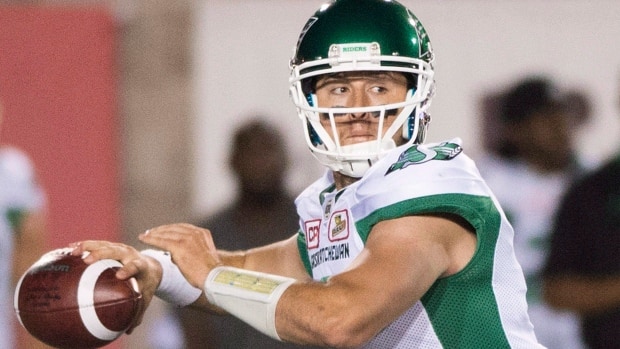 [ad_1]

The Winnipeg Blue Bombers have scrambled to fill a hole at one of their most important positions, bringing in veteran quarterback Mitchell Gale.
Gale, 28, has played five seasons in the CFL, throwing for 1,050 yards and four touchdowns on 158 passing attempts with the Toronto Argonauts, Hamilton Tiger-Cats, Saskatchewan Roughriders and B.C. Lions.
He also played for the Calgary Stampeders but was only a member of the team's practice roster.
The Bombers lost star QB Matt Nichols before the regular season even started. He went down with an undisclosed injury to his right knee during a training camp practice two days before the final pre-season game.
Nichols, 31, took a snap and dropped back to make a pass but suddenly fell to the turf, untouched by any teammate. At the time, the team said he would miss four to six weeks.
Rookie QB Chris Streveler, who just graduated from the University of South Dakota, made his CFL debut as the starter in the Bombers' first regular-season game of the year on June 14. He completed 15 of 28 pass attempts for 178 yards, three touchdowns and two interceptions in the team's 33-30 loss.
The other two quarterbacks in the Bombers stable, Bryan Bennett and Alex Ross, are nearly as green as Streveler.
Only Ross has CFL experience — a total of 12 passes in four games with the B.C. Lions last year. Bennett was with the Bombers in the 2016 pre-season and spent some time with Saskatchewan but has no regular-season stats.
The Bombers thought they had secured a veteran backup to Nichols when they signed Darian Durant in the off-season. But Durant suddenly decided to retire early last month, taking his $70,000 signing bonus with him.
[ad_2]