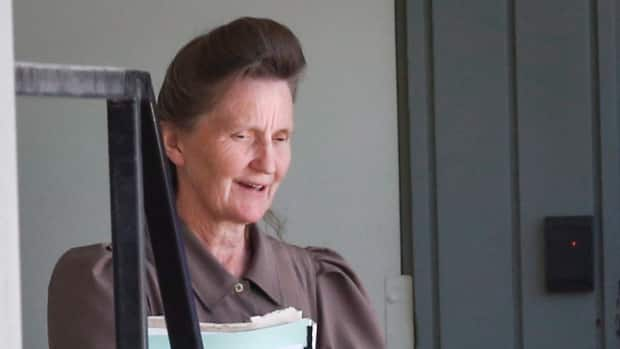 [ad_1]

A lawyer for a British Columbia woman who was convicted of taking a 13-year-old girl across the border for a sexual purpose says there's no evidence she helped arrange the act.
Greg DelBigio is representing Emily Ruth Gail Blackmore at a B.C. Court of Appeal hearing that is also considering the Crown's request to overturn the acquittal of former polygamous leader James Oler for a similar crime.
A B.C. Supreme Court judge found Blackmore and her estranged husband, Brandon Blackmore, guilty of taking the girl into the U.S. to marry Warren Jeffs, the head of the Fundamentalist Church of Jesus Christ of Latter-Day Saints.
But DelBigio says there's no evidence that his client communicated with her husband, the girl or Jeffs about the reason for the trip to the U.S., and the judge erred in concluding she knew about the planned marriage.
He says wives are expected to be subservient to their husbands in the Blackmores' polygamous community in Bountiful, B.C., and if Brandon Blackmore told his wife to pack a bag for a trip she would do so without question.
In a separate case, a B.C. Supreme Court judge found Oler, a former leader in Bountiful, guilty of polygamy last July for marrying five women. He'll be sentenced on that conviction next week.
[ad_2]