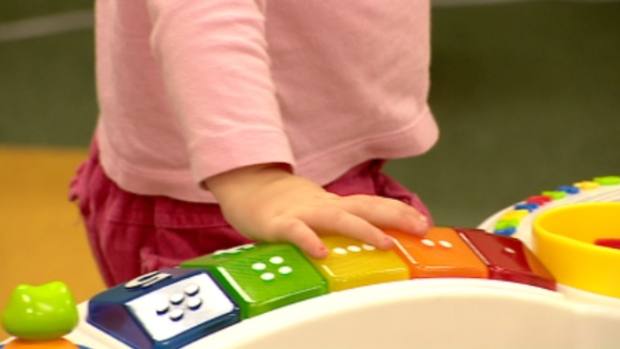 [ad_1]

Windsor-West has one of the highest child poverty rates in the country, according to an analysis by anti-poverty advocacy group Campaign 2000. 
The organization ranked all 338 federal ridings in Canada, with Windsor-West landing at 15th place for the highest rate.
The study showed 32.1 per cent, or about 8,680 children, were considered low income in the riding.
Campaign 2000 found that ridings with the highest rates are home to large numbers visible minorities and recent immigrants, lone parent families and Indigenous people.
Topping the list is the northern Manitoba riding of Churchill-Keewatinook Aski where 64.2 per cent of the children
reportedly live in poverty.
Finance Minister Bill Morneau's downtown Toronto Centre riding was also among the highest, with 40 per cent of child residents living in poverty.
List of 15 Ridings with the Highest Child Poverty Rates
Churchill–Keewatinook Aski (Manitoba)
Desnethé–Missinippi–Churchill River (Saskatchewan)
Winnipeg Centre (Manitoba)
Toronto Centre (Ontario)
Ville-Marie–Le Sud-Ouest–Île-des-Soeurs (Quebec)
NUNAVUT (Nunavut)
Kenora (Ontario)
Hamilton Centre (Ontario)
Dauphin–Swan River–Neepawa (Manitoba)
Sydney–Victoria (Nova Scotia)
Humber River–Black Creek (Ontario)
Bourassa (Quebec)
Scarborough–Guildwood (Ontario)
Winnipeg North (Manitoba)
Windsor West (Ontario)
Campaign 2000 said the data used was derived from income taxes for 2015. 
A Statistics Canada analysis of the 2016 census showed that 24 per cent of children in Windsor proper, were living in a low income household in 2015.
Campaign 2000, hopes the data will prod the government to approve a poverty-reduction strategy before next year's federal election and enshrine commitments in legislation so it cannot be undone by a future government.
The Liberals have promised to create a poverty reduction strategy before the end of this four-year mandate.
[ad_2]