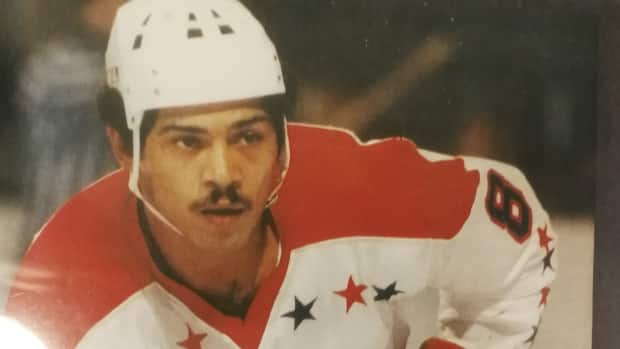 [ad_1]

Bill Riley is not bitter about the racial discrimination he faced as one of the few black professional hockey players in the mostly white National Hockey League back in the 1970s.
"The '70s were a tough time down in the U.S. years ago, and so lots of times you had to turn a deaf ear to things you heard and show that you were bigger than them and rise above it," the 67-year-old Amherst, N.S., native recalled in an interview.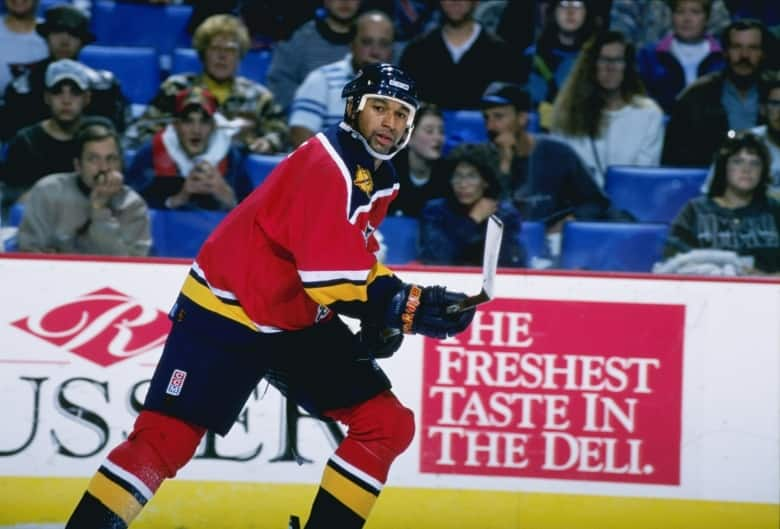 Craig Martin of the Florida Panthers moves down the ice during a game against the Buffalo Sabres in 1996. (Getty Images Sport/Rick Stewart/Allsport/Stringer)
"My mother taught me a long time ago that if people are calling you names and people are trying to keep you down, it's like the old Kenny Rogers song, It Doesn't Mean You're Weak If You Turn the Other Cheek."
Making history in the NHL
In 1974, Riley became the third black player in the National Hockey League. He played for the Washington Capitals from 1974 to 1979 and ended his NHL career with the Winnipeg Jets in 1980. Riley was also the first black Nova Scotian to play in the NHL.
"In my vocabulary back in the day there was no such word as 'can't.' If they told me I couldn't do something, I was more determined to show them that I could," Riley said.
"And as a result of that, my hard work and dedication got me to the National Hockey League to fulfil a lifelong dream."
Mark McFarlane is one of three black retired professional hockey players from Amherst, N.S., who will be inducted into the Multi-Ethnic Sports Hall of Fame in July. (Contributed by Swift Current Broncos)
Riley is one of three retired black professional hockey players from Amherst who will be inducted into the Multi-Ethnic Sports Hall of Fame at an awards ceremony on July 18 in their hometown. The event will be held at the Amherst Centre Mall.
Reinventing yourself after hockey
The other two inductees are Craig Martin, who played in the NHL for the Florida Panthers and Winnipeg Jets, and Mark McFarlane, who played for the Southern Hockey League, East Coast Hockey League, Central Hockey League and later the United Hockey League.
Riley is third from the right in the second row in this Washington Capitals team photo from 1978-79. (Contributed by Jimmy Dorrington)
Martin, who now lives in Napanee, Ont., said he was surprised when he found out he would be inducted into the hall of fame.
"It's meaningful to me," he said. "It still hasn't really set in because when I stepped away from the game, I had a lot of challenges … because you have to reinvent yourself. You played hockey, you lived hockey, you breathed hockey and then you get into the real world."
A rich history largely unrecognized
Arif Khatib is the driving force behind the Multi-Ethnic Sports Hall of Fame, an Oakland, Calif.-based organization that inducts retired professional athletes throughout the world.
Khatib calls the three men's contributions to hockey "a rich history that has largely gone unrecognized."
"And I just feel that the community [needs] to know that they have within their midst some outstanding community people and incredible athletes back in the day," he said.
[ad_2]