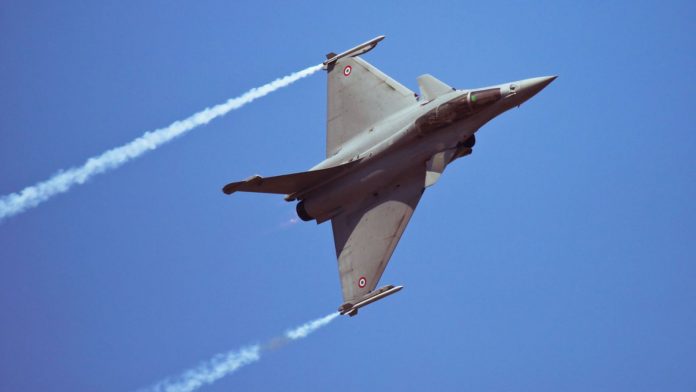 [ad_1]

French fighter jets will fly on an adjusted schedule so the noise will not disrupt secondary school students taking their exams.
Cedric Gaudilliere, commander at the air base near Mont-de-Marsan, in southwest France, said the decision was made to help the 3,773 students sitting their exams nearby, and other bases will be following similar procedures.
The Rafale military aircraft will instead take off from the part of the base furthest from residential areas and will carry out slower landings that involve less circling over the town, he added.
France's baccalaureate exams, originally created by Napoleon I in 1808 as an entrance exam for public university, began on Monday.
About 750,000 students are taking the exams – which feature a difficult philosophy paper – this week in France, most of them aged 17 or 18.
The Rafales are considered the pride of France's aerial military arsenal and the country has sold dozens of the jets to India, Egypt and Qatar after struggling to sell them overseas for years.
They have been used by French forces in Afghanistan, Libya, West Africa and most recently in Syria in a joint military exercise with the UK in April to strike alleged chemical weapons sites.
[ad_2]