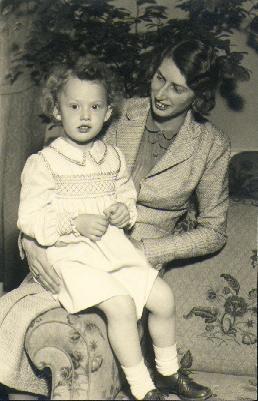 [ad_1]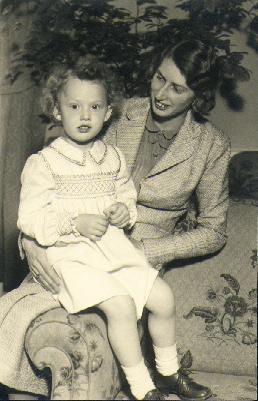 Princess Elisabeth as a child with her mother (By Efrain hever – CC BY-SA 4.0 via Wikimedia Commons)
Her Highness Princess Elisabeth of Denmark has died at the age of 83, the Danish Royal Court has announced. She died yesterday at 6.15pm surrounded by her closest family.
Princess Elisabeth was the daughter of Hereditary Prince Knud and Hereditary Princess Caroline-Mathilde of Denmark and was a first cousin of the present Danish monarch, Queen Margrethe II. She was 12th in the line of succession to the Danish throne at the time of her death.
Her Highness had two younger brothers, Prince Ingolf (later Count of Rosenborg) and Prince Christian (later also Count of Rosenborg). She grew up at Sorgenfri Palace Lyngby and passed her lower secondary school examination in 1952. She then spent a year at a boarding school in Lausanne, Switzerland and continued her education at Den Suhrske Husholdningsskole. From 1954 until 1956, she studied at the private fashion and design school Margrethe Skolen. She also took courses at the Tempo Type Skolen in Copenhagen. She handled official duties for Denmark together with a 45-year-long civil service career in the ministry of foreign affairs. She was posted abroad several times throughout her career. She lived with filmmaker Claus Hermansen until his death in 1997. Three years after his death she moved back to her childhood home of Sorgenfri Palace, where she would spend her final years.
Her father was the heir presumptive to King Frederick IX of Denmark until 1953 when a constitutional amendment allowed women to inherit the throne. Frederick's daughter, now Queen Margrethe II, became the heiress presumptive. This constitutional change also meant that Princess Elisabeth was included in the line of succession.
Princess Elisabeth's cremation service will take place at Lyngby Kirke. Afterwards, she will be laid to rest beside Claus Hermansen.
[ad_2]