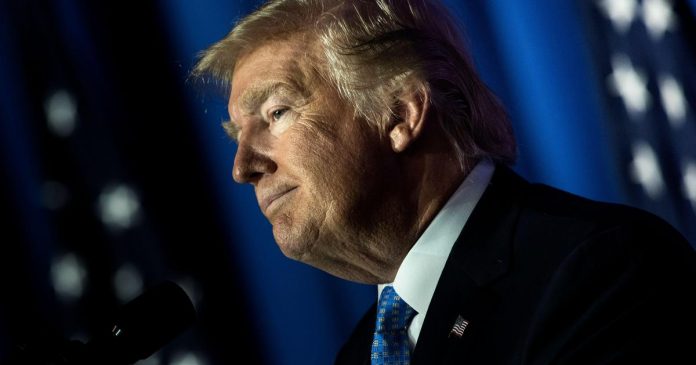 [ad_1]

By Jennifer De Pinto, Fred Backus, Kabir Khanna and Anthony Salvanto
A new poll finds Americans split on questions about President Trump's foreign policy and the special counsel's investigation into Russian meddling in the 2016 presidential election. Democrats and Republicans differ widely in their views of Mr. Trump's tariffs of some foreign imports and his approach to foreign affairs more generally, including the U.S. relationships with traditional allies.
Foreign policy
Americans overall are split on the question of whether Mr. Trump criticizes foreign allies primarily as a negotiating tactic, or whether he actually disrespects them. Forty-seven percent of Americans overall think Mr. Trump disrespects them, while 45 percent believe he does so as a negotiating tactic. Opinions among Republicans and Democrats are nearly mirror images — Republicans think he is pushing a hard bargain, by a 73-17 percent margin. Democrats believe he actually disrespects U.S. allies, 73-21 percent.
Overall, 56 percent of Americans want the Trump administration to maintain the same kind of relationship with U.S. allies, while 35 percent think Mr. Trump should re-evaluate or change the relationships. Sixty-two percent of Americans think Mr. Trump should take allies into account when making decisions about foreign policy.
On tariffs, 48 percent of Americans disagree with Mr. Trump's imposition of new levies on steel and aluminum imports, while 36 percent agree. When asked specifically about tariffs on Canadian imports, the number of Americans who disagree rises to 62 percent. Fifty-eight percent of Republicans approve of the Canadian tariffs.
Pardons and the Russia investigation
Mr. Trump has asserted the authority to pardon himself if necessary. A full 83 percent of Americans — including 72 percent of Republicans and 92 percent of Democrats — say sitting presidents shouldn't have the power to grant themselves pardons.
Asked about Robert Mueller's investigation, 84 percent of Republicans say the probe is politically motivated, with 11 percent saying it's justified. That compares to 73 percent of Democrats who say it's justified, and 24 percent who say politics is behind it.
---
This poll was conducted by telephone June 14-17, 2018, among a random sample of 1,100 adults nationwide. Data collection was conducted on behalf of by SSRS of Glen Mills, Pennsylvania. Phone numbers were dialed from samples of both standard land-line and cellphones.
The poll employed a random digit dial methodology. For the landline sample, a respondent was randomly selected from all adults in the household. For the cellphone sample, interviews were conducted with the person who answered the phone.
Interviews were conducted in English and Spanish using live interviewers. The data have been weighted to reflect U.S. Census figures on demographic variables.
The error due to sampling for results based on the entire sample could be plus or minus three percentage points. The error for subgroups may be higher and is available by request. The margin of error includes the effects of standard weighting procedures which enlarge sampling error slightly. 
This poll release conforms to the Standards of Disclosure of the National Council on Public Polls.
Poll toplines can be seen here and here.
© 2018 CBS Interactive Inc. All Rights Reserved.
[ad_2]