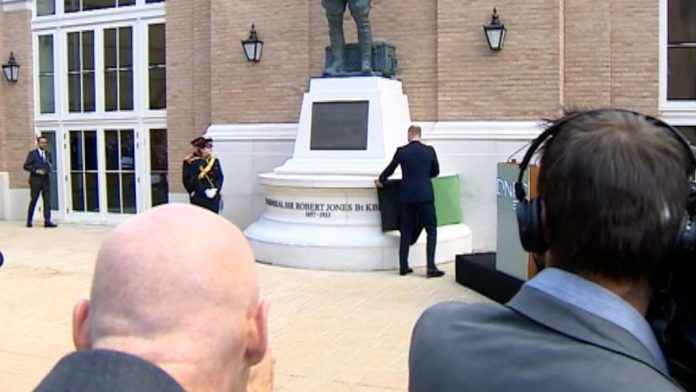 [ad_1]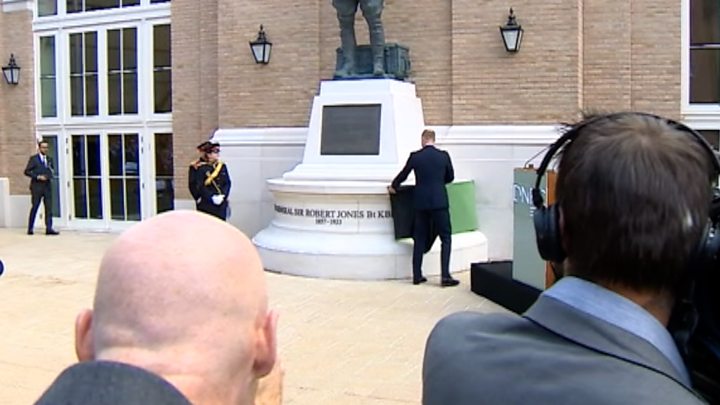 The Duke of Cambridge and Theresa May have attended a handover ceremony at the new £300m treatment centre for military personnel.
The Defence and National Rehabilitation Centre (DNRC) at Stanford Hall in Nottinghamshire is taking over from Headley Court in Surrey.
It was owned by the late 6th Duke of Westminster, who started the project, and was handed over by his son.
The DNRC will open later this year, treating up to 200 people.
East Midlands Live: Man injured by falling shop sign; Windmill named 'best picnic spot'
Building work started in 2014 and the site is large enough to reach the county border into Leicestershire.
Prince William, patron of the charity raising money for the centre, attended the event on his 36th birthday.
"I have seen the growth of an idea transfer into what we see today, and it is a rare and immensely satisfying thing to have witnessed," he said.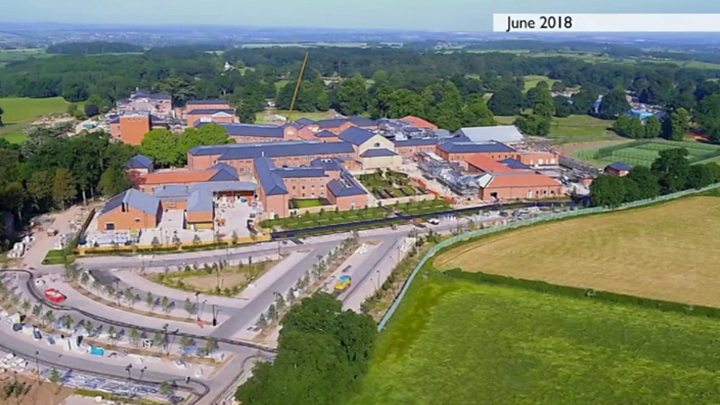 The prince described his involvement with the project, which involved demolishing a building.
He said: "George was of an age at the time when he loved seeing the digger in action, so it did my street cred as a father the world of good."
He also read out a poem by A&E nurse Debbie Lawson on the theme of remembrance, which won a national competition to be inscribed at the centre.
Mrs May described it as an "extraordinary gift to the nation".
Ex-serviceman Luke Wigman, who was injured by a roadside bomb in Afghanistan in 2011, is an ambassador for the project.
"I received world-class rehabilitation and I know why this process is so important and how it changes lives," he said.
"It certainly changed mine so much so my quality of life was almost better than before the injury."
The DNRC will follow Headley Court in dealing with amputees and complex brain injuries but will be four times the size.
As well as gymnasiums and hydrotherapy pools, it will offer cutting edge technology such as 3D printing of prosthetic limbs.
There are also plans for a civilian facility but these are at an early stage.
[ad_2]