[ad_1]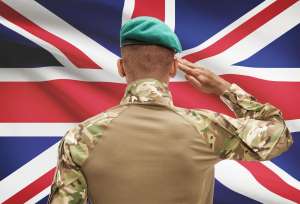 © Getty


'Shockwaves' at MoD as PM challenges defence secretary to justify spending plans
Theresa May has asked Gavin Williamson, the defence secretary, to justify Britain's role as a "tier one" military power, throwing the Ministry of Defence's armed forces modernisation plan into disarray just weeks before a crucial Nato summit.
At a tense meeting this week, the prime minister said Mr Williamson needed to rethink the capabilities needed to be a modern military force and focus more on Britain's cyber warfare capability to meet new threats, including Russia.
Senior officials said Mrs May's intervention created "shockwaves" at the MoD, with some claiming she appeared to be questioning Britain's role as a global military player. "People have their head in their hands," said one official.
Related: Another Carillion? MoD picks Capita – despite giving it the highest possible risk rating
Downing Street acknowledged that Mr Williamson's plans had been challenged by Mrs May in Tuesday's meeting but dismissed suggestions that she was arguing for a reduction in Britain's military status.
"It is categorically untrue to suggest that the UK's current position as a leading defence nation is somehow in question," a spokesman said. "The prime minister is strongly committed to the United Kingdom's armed forces and to maintaining their strength and their ability to deter and where necessary defeat the threats we face."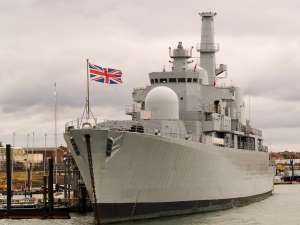 © Getty


MoD officials are now urgently working on a paper that will set out what it means to be a top-tier power alongside the US, Russia, China and France.
Although there is no formal definition of what constitutes a tier one power, the MoD has interpreted it as having a full spectrum of military capabilities, including an independent nuclear deterrent and a navy, army and air force capable of being deployed anywhere in the world. 
Mr Williamson has fought a high-profile campaign in Whitehall for more cash for the armed forces as the MoD faces a funding shortfall of up to £20bn over the next decade. But in the "trilateral" meeting, he faced resistance from Mrs May and Philip Hammond, the chancellor.
According to one official briefed on the talks, Mrs May's doubts were raised near the end of the meeting, after General Sir Nick Carter, the new chief of the defence staff, set out the threats the UK is facing, with a particular focus on Russia.
Gen Carter detailed the capabilities required to meet those threats and touched on some of the cost implications, prompting the prime minister to raise the question of tier one status and request a fuller review.
"The PM was simply asking, 'Are you sure this is the right way to proceed'?" said a second government official with knowledge of the meeting.
Mrs May said this week that the NHS is the government's "priority" and Mr Hammond has told colleagues that the plan for £20.5bn in extra health spending by 2023 will mean tighter settlements for other departments in a spending review next year.
Mr Williamson is pressing for more cash and wants to make an interim statement on his "modernising defence programme" before next month's Nato summit, at which President Donald Trump is again expected to demand US allies boost military spending. 
But the pushback by Mrs May and Mr Hammond has put the statement on hold. "More work needs to be done," said one senior official. The modernisation review is scheduled to conclude in the autumn.
Britain is one of only five Nato countries which meet the alliance's spending goal of committing 2 per cent of gross domestic product to defence. The current UK defence budget stands at £37bn a year.
Britain is also committed to spending a further £178bn on new defence equipment over the next 10 years — but the MoD's budget remains under strain and Mr Williamson and military chiefs are seeking more.
The shift in tone from the prime minister comes after hopes were raised that defence would be granted extra money beyond the current commitment to increase the MoD's budget by 0.5 per cent above inflation each year.
Earlier this week a report by the defence select committee called for ministers to raise defence spending to nearer 3 per cent of GDP.
On Wednesday, General Mark Carleton-Smith, the new head of the army, said sacrificing conventional war fighting capabilities to pay for new capabilities like cyber was "flawed".
In a speech to the Rusi land power conference in London, Mr Carleton-Smith said it was wrong to believe that "the answer lies somehow in disruptive technology and the quicker we can field those technologies the less useful the traditional measures of combat power become as indicators of national power". 
NOW SEE: World's most expensive armed forces (figures from Jane's 2017 Defence Budget analysis) (Lovemoney)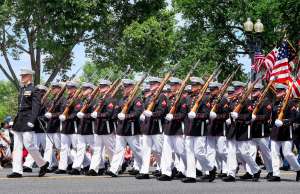 The world's most expensive armed forces


Follow us on Facebook, and on Twitter
[ad_2]