[ad_1]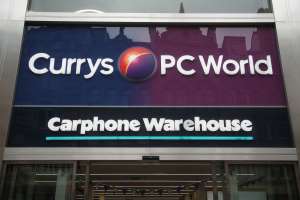 © Provided by The Press Association
Dixons Carphone revealed a major cyber attack last week (PA)


Retailer Dixons Carphone has posted a slump in annual profits, a week after coming clean about a major cyber attack.
The group announced underlying pre-tax profits had fallen by 24% to £382 million for the year to April 28, and warned that cost pressures would hit profits once again in the year ahead.
Sales rose 4% on a like-for-like basis, with total revenue coming in at £10.5 billion. In the UK, sales were down by 1%.
Alex Baldock, the new chief executive of Dixons, said the company had "plenty of work to do" in the wake of the attack, which saw 5.9 million customer bank card details and 1.2 million personal data records hacked.
The retailer behind Currys said that while 5.8 million of the payment cards targeted were protected by chip and Pin, around 105,000 non-EU cards without chip and Pin protection were compromised.
In its full-year results, the group confirmed it expects profits for 2018-19 to be £300 million, representing a fall of 22%.
The firm revealed plans to close nearly 100 stores last month and warned over the expected profits hit for the new financial year as it braces for a slowdown in the UK electricals market and cost increases from the national living wage and IT depreciation.
Mr Baldock said: "It's now a little over three weeks since our last trading statement, and just over two months since I joined.
"I'm delighted to be at Dixons Carphone, in a business with so many strengths, and with so much more to go for.
"Recent events have underlined that we have plenty of work to do, and it will take time, but I'm even more confident than the day I took the job in our long-term prospects."
Dixons' data breach began in July last year, well before May 25, when new European General Data Protection Regulation (GDPR) rules came into force.
This means the firm will likely escape hefty fines associated with the new regulations. Sanctions can now be up to 20 million euro for a significant breach.
The latest cyber attack revelation came after Dixons was fined £400,000 by the Information Commissioner's Office (ICO) in January after a 2015 hack exposed the personal data of more than three million customers.
Shares lifted 2% despite the annual profit woes.
Analysts at Liberum said the company was "in a period of transition".
"The new chief executive has started to take action, including realigning management and planning for significant additional investment into staff and the customer proposition, which we see as sensible," they said.
Richard Hunter, head of markets at interactive investor, said: "Last month's profit warning may have removed some of the sting, but these numbers nonetheless make for some fairly grim reading.
"There are wider concerns regarding the sector, with phone upgrades lessening, the UK consumer potentially retrenching when considering big ticket purchases, and Dixons Carphone's reliance on customer facing staff an additional cost burden which digital direct businesses do not face."
A special message from MSN:
Nine million people across all age groups and walks of life in Britain are affected by loneliness. We've partnered with giving platform Benevity to raise funds for three charities – Mind, the Campaign to End Loneliness, and Wavelength – to tackle this debilitating and complex issue. You can help make a difference – please donate now.
[ad_2]