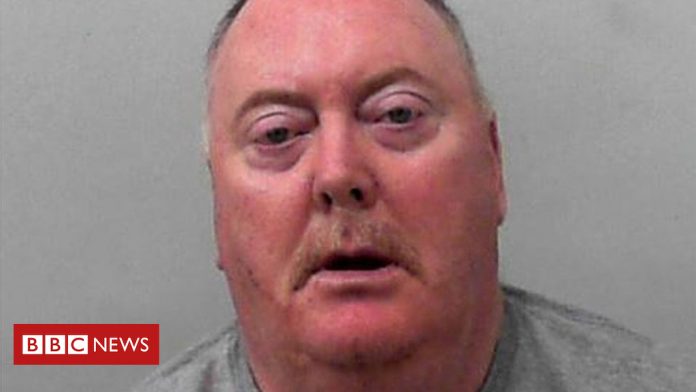 [ad_1]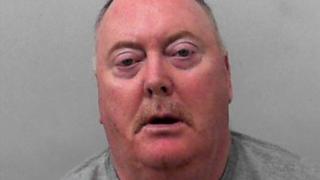 The murder of a man by a violent schizophrenia patient "could have been avoided" had a medical tribunal been given complete information on his past, a report has concluded.
Jeffrey Barry stabbed neighbour Kamil Ahmad at their supported flats in Bristol in July 2016, hours after his release from a secure mental hospital.
Barry was detained after hearing voices and threatening to murder Mr Ahmad.
The report said the decision to release him had "tragic consequences".
The legal team representing Mr Ahmad's family said the report "lays bare the crisis within the NHS and the social care system".
In a statement, Kamaran Ahmad Ali said it confirmed the family's "worst fears" that his brother's life "could have been saved".
A review by the Bristol Safeguarding Adults Board (BSAB) found information sharing between Avon and Wiltshire Mental Health Partnership (AWP) and the psychiatric hospital where Barry was an inpatient had "failed due to the absence of key personnel due to annual leave".
It said systems "should have been robust enough" to have contingency plans for when "a key professional is absent from work".
The report also found that racism rather than Barry's complex mental health conditions was at the root of his victimisation of Mr Ahmad.
"He was a person with racist views who was mentally ill rather than a mentally ill person whose racism was a manifestation of their illness," it said.
"These views crystallised into a personal hatred [of Mr Ahmad] that was based on his race and legal status."
Barry is now serving at least 23 years at Broadmoor secure hospital after being found guilty of murdering Mr Ahmad in a "savage and sustained" attack, in which he sliced off the Kurdish refugee's penis.
The judge described the failures leading to his release as being "nothing short of calamitous".
Because of bed shortages, Barry was moved from the Callington Road NHS psychiatric hospital to the privately-run Cygnet Health Care Hospital in Kewstoke, north Somerset.
He did not want to stay and asked for his case to be reviewed but his NHS care team were only given 24 hours' notice to compile their notes for the independent mental health review tribunal.
But the safeguarding report found the decision to discharge him had been "based on incomplete information" and had "foreshortened his compulsory treatment".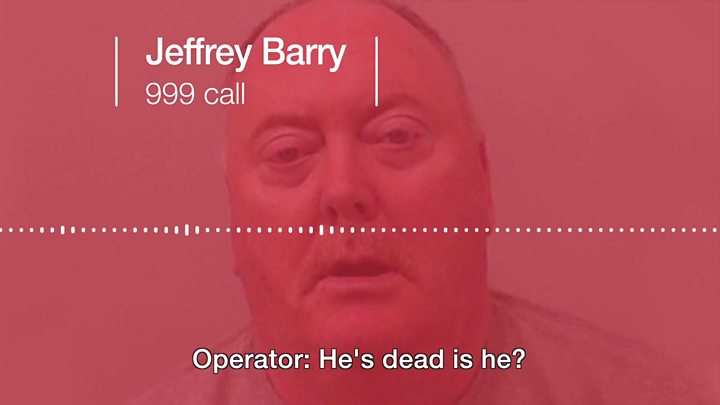 It said the tribunal had not followed the "recommendations of the professionals involved" or appreciated the "inherent risk" of his return to the supported flats.
The report also detailed a lack of face-to-face planning for Barry's release. Each of the agencies "recognised" this problem but the meetings "did not take place".
During this time, Barry's care coordinator "effectively lost management oversight" of his case and when he transferred to the privately-run Kewstoke hospital, the assumption was made that he would transfer back to an AWP facility before his release was considered.
The report found this assumption was partially down to overwork and "other conflicting workload responsibilities".
But a lack of "professional curiosity" from workers at Kewstoke, who faxed and emailed details of Barry's case to the care coordinator and did not get a response, also contributed to his early release.
---
Analysis
BBC West home affairs correspondent Charlotte Callen
Today's report highlights the failures to assess the risk Barry posed in the days and weeks leading up to Kamil Ahmad's death.
Barry's medical notes – that he gave us permission to view – show his extensive psychiatric history was not provided to an independent tribunal who agreed he should be released from hospital.
According to Jeffrey Barry's legal team it is not just Kamil Ahmad who's been failed. They told me they question whether the decision to release him was made as a result of costs and lack of bed space as opposed to clinical and mental health considerations.
The report today concludes Kamil's death could have been avoided if Jeffrey Barry had received better care.
That will be of little comfort to either Kamil's family or the families of at least 15 other people killed by patients under the care of AWP since 2007.
---
The housing organisation looking after Barry, the Milestone Trust, also viewed his release as a "fait accompli".
This led to there being a failure of any "effective discharge process" meaning Barry was allowed to leave hospital after 23 days with "no meaningful handover" between the hospital and other agencies.
Chair of BSAB Louise Lawton said the report had "identified opportunities" which could have been taken to separate Mr Ahmad and Barry.
"Of particular consequence is the process by which [Barry] was discharged from a secure hospital on the day of Kamil's murder, how agencies worked together to coordinate care and assess risk, and opportunities to terminate [Barry's] tenancy at the housing provision," she said.
"Whilst nothing can make up for the loss that Kamil's family have suffered, I hope that the review's recommendations will help to safeguard other adults at risk of harm in the future."
Tony Murphy, who is representing Mr Ahmad's family, said Barry had told a "myriad of public authorities" involved in his care that he wanted to kill Kamil.
"Yet, despite having weeks to do so, not one of those authorities made any plan to protect Kamil's life," he said.
Mr Ahmad's brother, Mr Ali, called on the agencies involved to "sit down" with his family, apologise and answer their questions.
"This report confirms our worst fears, that Kamil's life could have been saved if just one of the organisations involved had protected him from the racism that ended his life," he said.
"The space this leaves in our lives can never be filled, yet not one of the organisations involved has offered us an apology."
'Litany of blunders' led to savage murder
Man jailed for refugee neighbour's murder
Rebecca Eastley, from AWP, said it accepted the findings of the report "in its entirety".
"This was a tragic and brutal death and we are deeply sorry," she said.
"We are committed to doing all we can to prevent such an incident happening in the future."
Cygnet Health Care said the only aspect of its services that had needed addressing was its "discharge procedures".
It said a "more cohesive approach" had been introduced to access and understand "pre-admission information on all its patients".
Following the report's publication, BSAB recommended:
There are clear standards and protocols for discharge planning meetings
Ensuring case managers are told about patients' progress in hospital and are aware of when they are about to be discharged
Safeguarding inquiries should not be closed down before there has been a risk analysis and key professionals have been consulted
Revision of AWP's bed availability policy to avoid mentally ill people in crisis remaining in the community where they are a risk to themselves and others
Ensuring Cygnet Health Care discharge procedures offer a safe handover of responsibility between the hospital and community services
All staff at AWP should be trained on when to use the police 101 (non-emergency service) and when a 999 call is appropriate
[ad_2]