[ad_1]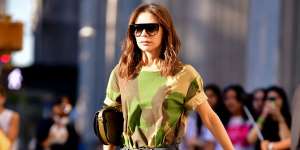 © Getty Images
Has camouflage finally become cool again?


Yesterday, Victoria Beckham dared to bring back perhaps fashion's most divisive print – camouflage.
As well as stepping out in a very chic pink summer dress, the fashion designer was also seen wearing a camouflage-print T-shirt with flared jeans and strappy heels whilst running errands in New York.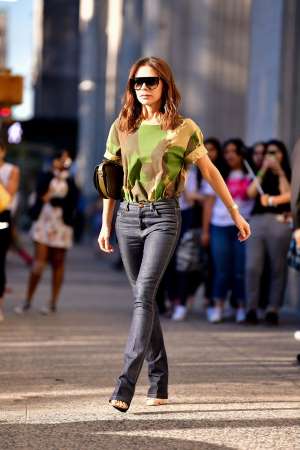 © Getty Images
Victoria Beckham wearing camouflage


The look was very reminiscent of the early '00s but with a much more polished finish. And it begs the question, if one of the most stylish woman on the planet is backing the return of camouflage, should you be too?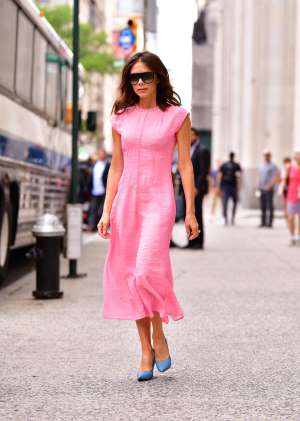 © Photo by James Devaney/GC Images
Victoria Beckham seen on the streets of Manhattan on June 19, 2018 in New York City


The designer is not alone in making a case for camo in 2018 either.
A number of prominent street stylers made the print work during the shows in February too, channelling the throwback feel, but mixing it with more grown-up prints or adding glossy accessories.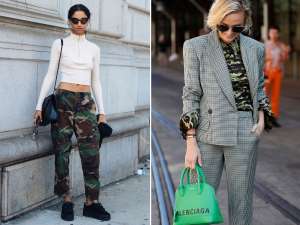 © Getty Images
Camouflage trend


When it came to the spring/summer 2018 catwalks, it was all over the men's collections (and was a standout trend for men's street style), and although it definitely didn't feature as heavily for the women's lines, you wouldn't be wrong in calling it a micro trend.
Zadig & Voltaire showed a few camo pieces (including a boiler suit and cargo pants), while Jeremy Scott went heavy on the print in form of baggy trousers, pencil skirts, jumpers and accessories. Michael Kors championed camouflage a little more subtly with jackets, which were paired with ladylike dresses and skirts.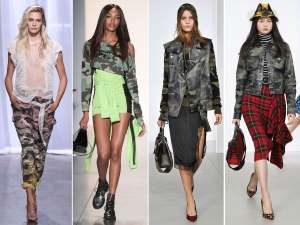 © Getty Images
Zadig & Voltaire, Jeremy Scott, Michael Kors and Michael Kors


And the catwalk is not alone in making a case for the return of camouflage either. Aside from Beckham, a number of other A-listers have worn it in the past few months. 
Poppy Delevingne tried the trend out with her Supreme sweatshirt, which she teamed with denim shorts and trainers, while Hailey Baldwin wore camo-print cargo pants with a green fleece and heeled boots.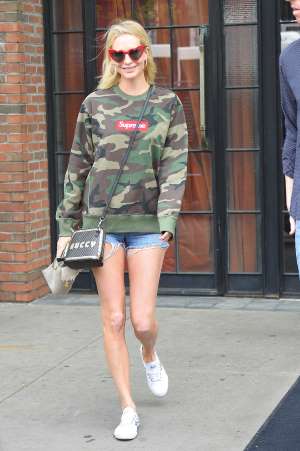 © Photo by Josiah Kamau/BuzzFoto via Getty Images
Poppy Delevingne seen on the streets of Manhattan on May 05, 2018 in New York, NY.


Meanwhile, Kim Kardashian wore it in the boldest and most Kardashian-way possible in the form of cut-off camouflage shorts and heels.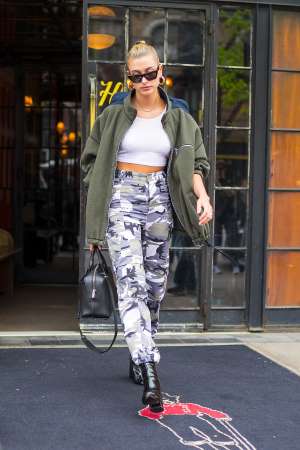 © Photo by Gotham/GC Images
Hailey Baldwin is seen in the East Village on May 5, 2018 in New York City.


If you are feeling brave enough to bring the trend back, then here are eight of our favourite ways to tap into it this summer. Our tip: Don't wear more than one piece at a time and keep the rest of your ensemble very simple.
Related: High fliers! Celebrities looking cool at the airport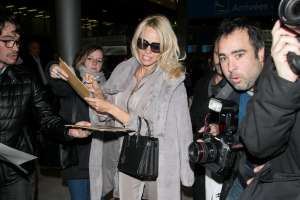 High fliers! Celebrities looking cool at the airport


MSN Loneliness Campaign: Could you go a week without seeing anyone? We're helping three charities raise funds for the 9 million people affected by Britain's 'silent epidemic'. Find out more and please donate now.
[ad_2]