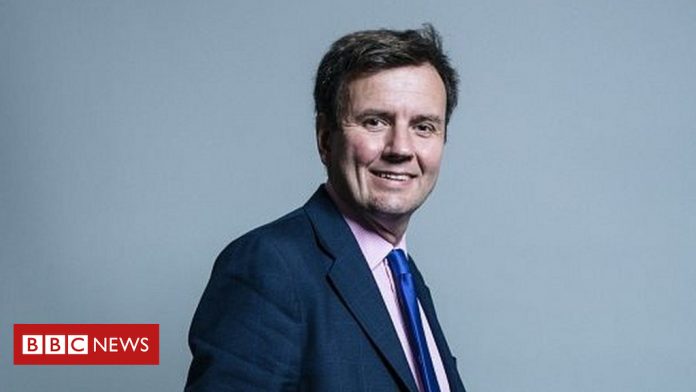 [ad_1]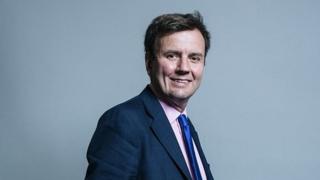 Junior trade minister Greg Hands has resigned from the government to oppose expansion of Heathrow Airport.
The vote on whether to build a third runway at the airport west of London is due to be held on Monday.
Mr Hands, who represents the Chelsea and Fulham constituency in London, said he had pledged to oppose the new runway at the 2017 election.
It had been thought that ministers with constituencies directly affected could have been allowed to miss the vote.
The highest profile opponent of Heathrow expansion in the cabinet is Boris Johnson, the foreign secretary, who once pledged to lie down in front of bulldozers to stop it happening.
But Mr Johnson is scheduled to be out of the UK on Monday so will not be attending the vote in the House of Commons.
Labour's deputy leader Tom Watson suggested on Twitter that Mr Hands' resignation should prompt the prime minister to allow her MPs a free vote: "It's not too late for her to change whipping arrangements. This would also allow Boris Johnson to re-enter the country."
Green Party co-leader Caroline Lucas said the foreign secretary should quit too:
Prime Minister Theresa May defended the foreign secretary's absence from a vote seen by some as crucial to the UK's post-Brexit international trade campaign, known as Global Britain.
She said: "The government is absolutely committed to increasing airport capacity at Heathrow. This is important, it is part of our future as Global Britain, and the ambitions we have as a trading nation for the future.
"The foreign secretary early next week will be what I would describe as the living embodiment of Global Britain.
"He will be out there actually showing the UK's continued presence around the world, and the work that the UK continues to do around the world, with our diplomacy working on so many of the issues and challenges that we face across the world today."
Labour is also divided on the controversial issue, with members of the party's leadership, such as shadow chancellor John McDonnell, opposed to it, but high profile trade union backers in favour. The party's MPs are being allowed to vote however they want to on the issue.
The SNP are in favour of Heathrow expansion, with the Lib Dems opposed and with the government deciding to whip (order) Conservative MPs to vote in favour, it is widely expected that the expansion plan will get Commons backing.
A Downing Street spokesman said Mr Hands, who has held various ministerial roles and was chief secretary to the Treasury under David Cameron, had "served the government with great ability and distinction over several years, and we thank him for all of his work".
Mr Hands will be replaced as a minister in the Department for International Trade by George Hollingbery, MP for Meon Valley.
Meanwhile Mr Hands has tweeted that he cannot answer media calls about his resignation – because he is visiting a Romanian monastery:
The debate on expanding Heathrow has been going on for nearly 20 years.
The last Labour government backed the idea, and won a vote on it in 2009, but that plan was scrapped – and the idea of expansion put on hold for five years – by the Conservative-Lib Dem coalition formed after the 2010 election.
But the idea of expansion was resurrected and has been subsequently backed by the Conservatives.
Ministers approved a draft national airports policy statement in October but Parliament has to give its approval for detailed planning to begin.
'So expensive': Why are critics opposed?
Campaigners argue that a new runway will breach the UK's legal limits on air pollution and increase noise pollution with an extra 700 planes a day.
It will result in huge disruption to residents of nearby villages, such as Longford, Harmondsworth and Sipson, with hundreds of homes likely to be knocked down.
Robert Barnstone, from the No 3rd Runway Coalition, told the BBC the government was "failing people and failing the environment as well".
Former Transport Secretary Justine Greening, who backs expanding Gatwick instead, suggested the idea of Heathrow as a national hub airport was outdated and the focus should be on improving regional capacity.
And Tory MP Zac Goldsmith, who resigned his Richmond Park seat in 2016 over the issue and subsequently lost a by-election, said for many people "this doesn't just look like a blank cheque being given by this government to a foreign-owned multinational, it looks like a whole book of cheques signed by our constituents".
'Right for UK PLC'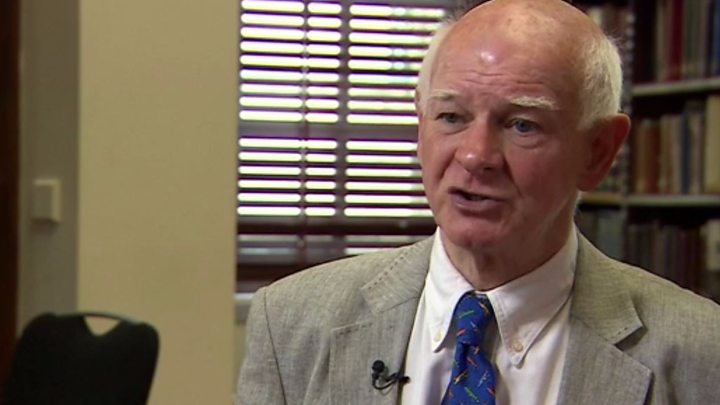 Heathrow's owners, which include Spanish infrastructure firm Ferrovial, say the airport is virtually full and a new runway would increase its capacity from 85.5 million to 130 million passengers.
The expansion is estimated to create about 60,000 new jobs and generate about £70bn in total economic benefits by the 2050s.
Transport Secretary Chris Grayling has said it will provide a "vital legacy" for the British economy.
Residents whose houses are knocked down will get compensation worth 125% of their value – as well as legal fees and stamp duty costs paid for – while £700m would be available to fund noise insulation measures for those who decide to stay.
Mr Grayling has said a ban on night flights was an "absolute requirement" and non-negotiable while he said landing charges paid by airlines must stay at current levels.
"This runway cannot be built if it does not meet air quality rules," he added.
Sir Howard Davies, whose 2015 review recommended a new runway as long as environmental and community impacts were addressed, said "significant" concessions had been made on reducing early morning flights and minimising the impact on residents on the proposed flight path.
[ad_2]