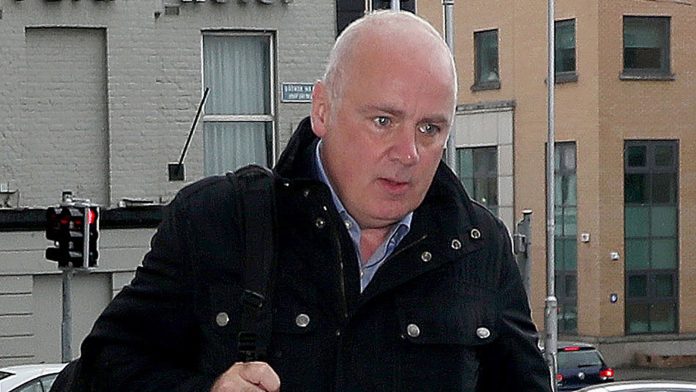 [ad_1]


The former chief executive of Anglo Irish Bank has been jailed for six years for inflating the failing bank's balance sheet.
David Drumm, 51, was earlier this month convicted of conspiracy to defraud and false accounting by a Dublin court.
Ahead of the sentencing, Mr Drumm acknowledged the "huge error in judgement" in arranging the transfer of €7.2bn (£5.4bn) to inflate the imploding bank's balance sheet in 2008.
A crisis of confidence and the bank's multi-billion euro bailout forced Dublin to take an €85bn (£72bn) rescue package from the International Monetary Fund and the European Union two year later.
Judge Karen O'Connor said: "This court is not sentencing Mr Drumm for causing the financial crisis. Nor is this court sentencing Mr Drumm for the recession which occurred.
"This offending did not cause Anglo Irish Bank to collapse.
"This court will sentence Mr Drumm only for the two specific offences for which he has been convicted."
In sentencing Drumm, Judge O'Connor took into account the five months he spent in custody in the United States before being extradited to Ireland to face trial.
Drumm moved to Boston after the collapse of Anglo Irish Bank.
The judge went on to tell the court she was of the view that eight years' imprisonment was the "appropriate headline figure".
"Taking into consideration the mitigating factors, this court is going to impose a sentence of six years' imprisonment in relation to counts one and two," the judge said.
[ad_2]