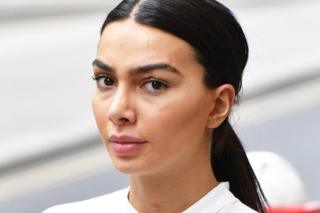 A young woman who caused the death of her 16-year-old sister in a car crash has been spared jail after a court heard she had been tortured by guilt.
Student Meliha Kaya, 22, smashed into a tree while speeding as she drove her sister Elif and a friend back from a pub in Wanstead, east London.
Kaya, of Woodford, east London, had admitted causing death and serious injury by dangerous driving.
She has been given suspended sentences and is banned from driving.
Judge Wendy Joseph QC told the court: "This defendant killed her sister and nothing she can ever do will repair that loss to herself and her family.
"I hope that she will do what she can to lead the sort of life her sister will have wished she would have been able to achieve, for both of them.
"I accept the grief she has been suffering is incalculable. No sentence I can impose can punish her as much as this."
'They were best friends'
The death has left Kaya "wracked with guilt and blame over and above any criminal responsibility she may bare", according to her lawyer Gudrun Young.
Ms Young added: "They were best friends as well as sisters.
"[Kaya] has felt fully responsible for her sister's death from the beginning. She has spent the last two years tortured by knowing that she has caused her own sister's death."
You may also like/be interested in:
Kaya was sentenced to two years in jail, suspended for 12 months, over the death; and 12 months for causing serious injury, to run concurrently; also suspended for 12 months.
She was banned from driving for four years.
The judge found that the speed at which the defendant had entered the bend where she lost control was "wholly inappropriate", but reduced the sentence from four years to two due to the guilty plea and injuries she sustained.
Jordash Graham, 24, from Leytonstone, who was speeding in a Ford Focus behind Kaya, was sentenced to eight weeks, suspended for nine months, after admitting dangerous driving.