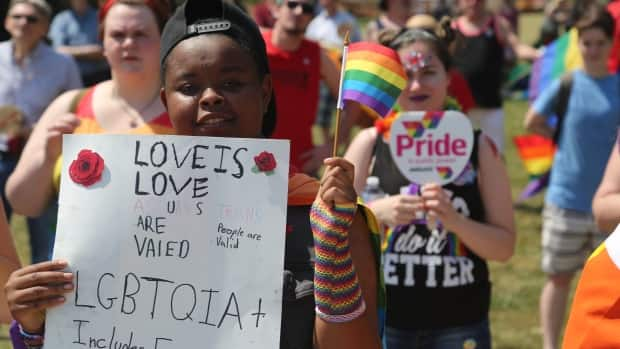 [ad_1]

Organizers say on Sunday, Hamilton hosted its largest Pride event in over a decade.
The annual event took place in Gage Park. 
The day got underway around 10:30 a.m. Sunday morning, starting with a solidarity rally at the park's fountain.
Various speakers took to the microphone to welcome the crowd, and share empowering words. A consistent theme? "We have a voice," one speaker said. 
Pride Hamilton chair Sean Cullen thanked his mom for her constant support and for always being by his side. "Thanks, Mom," he said to the crowd.
Rally goers then followed a marching band into the park near the band shell, where there were performers and an annual lip sync competition. 
Along with live entertainment, about 80 vendors were in place, a free barbecue and a family area, among the various aspects of Sunday's event. 
The event had its largest turnout despite the city being under and heat warning and air quality statement. 
Here's a look at the day.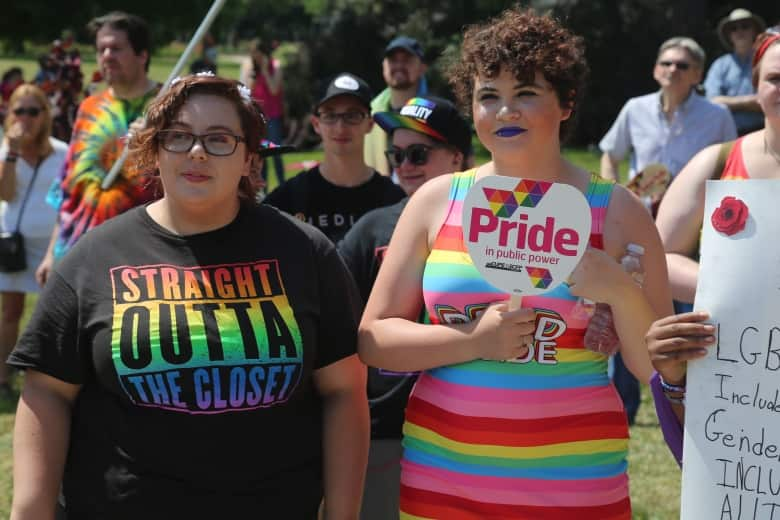 The day got underway around 10:30 a.m. Sunday morning, starting with a solidarity rally at the fountain in Gage Park. (Laura Clementson/CBC)
Pride Hamilton chair Sean Cullen thanked his mom for her constant support and for always being by his side. "Thanks, Mom," he said to the crowd. (Laura Clementson/CBC)
People of all ages gathered in Gage Park for what Pride Hamilton chair Sean Cullen said is Hamilton's largest Pride event in over a decade. (Laura Clementson/CBC)
The solidarity rally crowd followed a marching band into Gage Park where Sunday's Pride main event was taking place. (Laura Clementson/CBC)
Once in the park area where the main event was taking place, people enjoyed live entertainment. About 80 vendors were there, along with a free barbecue and a family area. (Laura Clementson/CBC)
Nicole and Tom Jessome say they were at Hamilton Pride to show their support and to be true allies to the LQBTQ community. (Laura Clementson/CBC)
Kyle Watson, 13, says he wanted to attend Hamilton's Pride event Sunday because "everybody gets you." (Laura Clementson/CBC)
Pamela Gardner from Steel the Sky aerial arts performed throughout the day. (Laura Clementson/CBC)
Michael McDonald, Leigh Kirschner, and daughter Megan Kirschner-McDonald pose on a structure where people were having their photo taken. (Laura Clementson/CBC)
Three people got on stage to take part in the annual lip sync competition. (Laura Clementson/CBC)
Two kids hold signs close to the line of a small group of 'street evangelists' who showed up at the Pride event to protest. (Laura Clementson/CBC)
[ad_2]