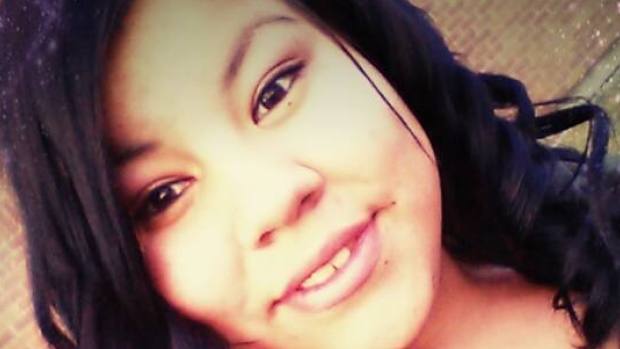 [ad_1]

Drunk, alone and just 16 years old, Tyla Chipaway spent seven minutes wandering back and forth on Calgary's 16th Avenue N.E. before she lay down in the middle of the road and died when a cab drove over her.
Now, a judge is listening to all the circumstances of Chipaway's death and trying to come up with recommendations to prevent similar fatalities. 
A three-day fatality inquiry got underway Monday before provincial court Judge Lillian McLellan. The first witnesses were Dr. Graham Jones, a toxicologist, and Calgary police traffic unit Det. Mark Enright.
Chipaway had a blood alcohol level of .210 at the time of her death at 3:20 a.m., according to Jones, who said, "There's no question it would cause substantial impairment" — especially to someone her age.
Victims' family members often attend fatality inquiries and participate, asking questions of witnesses. However, nobody from Chipaway's family showed up, although inquiry counsel Christine Nugent told the judge she had reached out in an effort to include the teen's mother.
Taxi driver convicted
Cab driver Stanislaw Maguder was ultimately charged and convicted of hit and run knowing a death had occurred. He was sentenced to eight months in jail in March 2017. 
Maguder was never in trouble for causing Chipaway's death. 
Dashcam videos — one pointing at the roadway and another angled inside the taxi — captured the incident and were played at his 2016 trial. 
As he bumps over Chipaway's body, Maguder's eyes and mouth open wide in what appears to be an expression of shock. 
He mutters to himself: "Why did I not brake? Why did I not brake?" Maguder also said to himself in Polish: "Do not admit guilt. Do not admit guilt." 
And in the minutes after he ran over the teen, Maguder sped in 11 different zones, blew through nine stop signs and ran four red lights. He then headed to a car wash, where he thoroughly cleaned the taxi's undercarriage.
Maguder to testify 
Enright testified about the investigative steps he took after being dispatched to the scene, which included witness interviews, gathering security footage from a nearby business and contacting the cab companies. 
Based on security footage, it took nearly two minutes, during which two cars drove by her body, before anyone stopped. 
Associated Cab identified a taxi that was in the exact area at the time and Maguder was arrested hours after Chipaway was killed. 
Enright said he had no suggestions when asked if he had any thoughts on preventing similar deaths in the future.
An accident reconstructionist is set to give evidence Monday afternoon.
In an eerily similar case in 2010, another teen was run over and killed while sitting in the middle of 16th Avenue N.E. 
In that case, the streetlights in the immediate area were broken and darkness may have factored into the driver's inability to avoid the girl. The recommendations stemming from that fatality inquiry report included measures that would see streetlight repairs done more quickly. 
Maguder is set to testify at the inquiry on Wednesday. 
[ad_2]