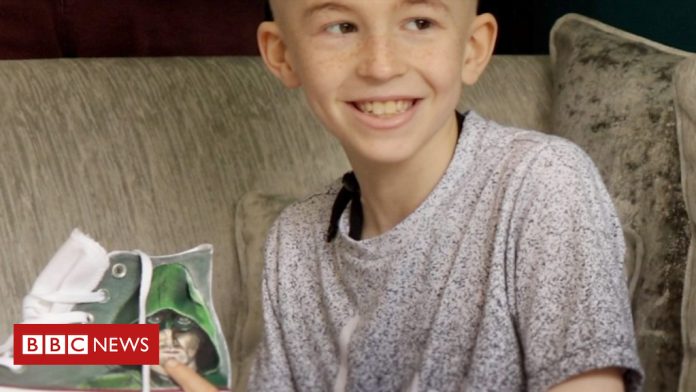 A charity is sending out up to 20 pairs of custom-made shoes each week to children with cancer.
Supershoes, based in Fenny Stratford, Buckinghamshire, has just delivered a pair of shoes to Aaron Pilcher, 10, who lives in Northamptonshire and was diagnosed with rhabdomyosarcoma.
The charity was founded in 2013 by Sarah Wright after she saw an article in a newspaper about a four-year-old boy fighting neuroblastoma.