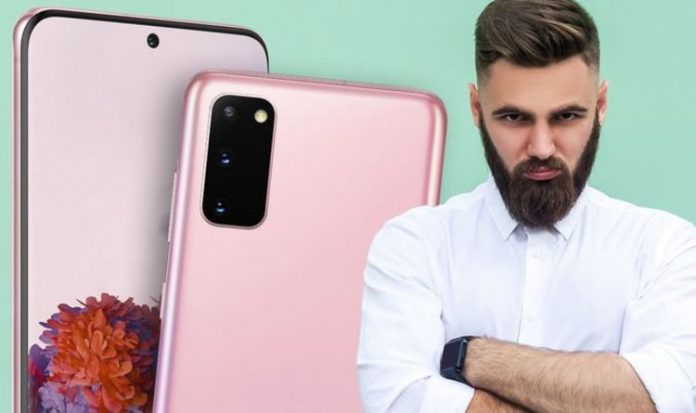 Samsung's feature-packed Galaxy S20 range arrived in UK stores in March and if you rushed out to buy one then you might be surprised by the latest rumours that are spreading across the internet. It seems Samsung is readying its next generation of Galaxy S flagships and they could be here much sooner than any of us would have thought.
According to the latest whispers from top tech tipster Steve Hemmerstoffer, the new Samsung phone called the Galaxy S21, (or possibly the Galaxy S30 as some think it will be called), will be revealed to the world in January.
If true, this is much earlier than Samsung usually unveils its flagship phones and would be a dramatic shift from the firm's normal launch cycle. In previous years we've seen Samsung announce its famous Unpacked event as late as March but things could be very different in 2021.
Along with revealing that date, Hemmerstoffer has also managed to get his hands on some renders which show a big design change could also be coming to these devices. The S20 was criticised for being a bit boring and it seems Samsung could be trying to shake things up a little.
READ MORE: Own a Samsung Galaxy? You must download latest Android update NOW
The pictures, posted online, show a device with a triple rear camera module that curves around the side of the phone.
Along with the rear of the S21, there's also images of the screen which gets Samsung's usual edge-to-edge design and small hole-punched camera at the top of the display.
It's thought that the standard S21 will get a 6.2-inch display with the S21 Ultra possibly receiving a giant 6.9-inch screen.
This more expensive Ultra phone could also feature an S-Pen stylus similar to Samsung's Note range and the images reveal a quad-camera set-up on its rear case.
This camera system looks huge and is likely to offer users an improved zoom along with all the usual wide-angle and portrait shots.
We'll have to wait and see if the January launch date becomes a reality but it could make some sense especially with Apple delaying its iPhone launch this year.
The US firm has only just revealed its new iPhone 12 range and some of these devices won't arrive in stores until later next month.
The iPhone 12 Mini and iPhone 12 Pro Max both have a release date of November 13 which is much later than Apple usually releases its devices.
Samsung may have decided to bring its launch forward in a bid to catch Apple fans before they upgrade to the new iPhone.
One this is for sure… it could be an exciting start to 2021.