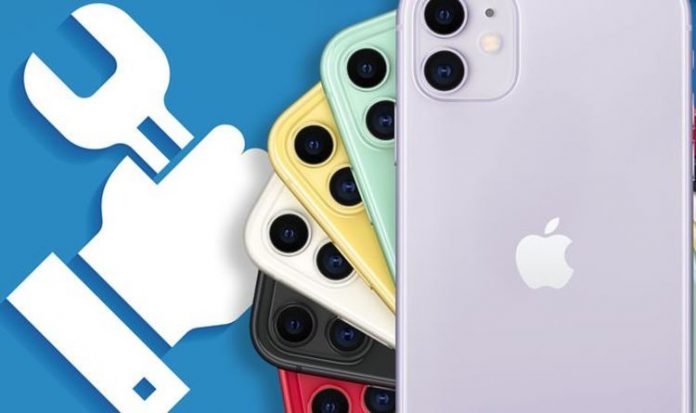 iPhone owners might find themselves eligible for a free screen replacement after Apple announced that it has found a display glitch on one of its most popular devices. The call maker affected is the iPhone 11 with Apple confirming that "a small percentage of displays may stop responding to touch due to an issue with the display module."
Customers who think they may have spotted the glitch on their iPhone can check Apple's website to see if their phone is one of those affected. To find out, all you have to do is submit your phone's serial number in the dedicated box and Apple will tell you if your iPhone 11 is part of the Replacement Programme.
To find this number simply head to Settings > General > About.
Even if your iPhone 11 is working well it's still worth checking Apple's site as getting things replaced now could stop any issues from surfacing in the future.
Apple has confirmed that this replacement programme covers affected iPhone 11 devices for two years after the first retail sale of the unit so you probably have a bit of time to get the fix sorted.
READ MORE: iPhone 12 Pro Max review: An Apple iPhone that's truly worthy of its 'Pro' name
It's worth noting that this is not a free way of getting your screen repaired if you happen to have dropped it on the pavement and cracked the glass.
Apple says it won't fix the display module glitch until any damage is repaired first.
In a message on its site Apple said: "If your iPhone 11 has any damage which impairs the ability to complete the repair, such as a cracked screen, that issue will need to be resolved prior to the service.
"In some cases, there may be a cost associated with the additional repair."
There's no word on how many phones are affected by this issue although Apple says only a small percentage should need to be replaced.
The iPhone 11 was certainly a huge success story for Apple.
Earlier this year sales figures from Omdia suggested the iPhone 11 was way out on top when it came to sheer popularity.
The 2019 flagship had outsold all of its Android rivals, such as the Galaxy S20, by some considerable margin. According to the stats, Apple shipped 19.5 million iPhone 11s during the period from January through March.
The next biggest seller was Samsung's mid-range Galaxy A51 with 6.8 million devices shipped. This is followed by the Xiaomi Redmi Note 8 (6.6million) and Redmi Note 8 Pro (6.1milllion). Other top sellers are the older iPhone XR (4.7million) and flagship iPhone 11 Pro Max (4.2million).
"Apple's success is the result of its strategy to offer relatively few models. This has allowed the company to focus its efforts on a small number of products that appeal to a broad selection of consumers and sell in extremely high volumes," Jusy Hong, director of smartphone research at Omdia.