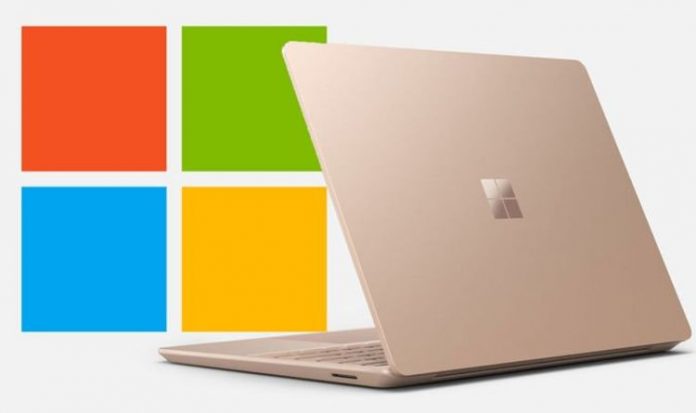 Microsoft has revealed what Windows 10 fans have in-store from its next feature-packed update. Historically Windows 10 fans have enjoyed two tentpole updates each year – one in the spring, and one in the autumn. While Microsoft releases stability improvements and security patches every month, it's these updates that bring the headline new features, design changes, and new apps to your PC.
For a while it has seemed that 2021 would be a little different. Tipsters claimed the Windows 10 update to launch during the first half of the year would be a modest affair – with the download in the second half packing the flashy new software features. Microsoft doesn't seem to agree with that. The Redmond-based company has now officially confirmed what the first major Windows 10 update of 2021 will bring to the table.
In a blog post online John Cable, the vice president for program management at Windows Servicing and Delivery, detailed what is coming in the blockbuster update, codenamed Windows 10 21H1. And as rumoured, the first landmark Windows 10 update of the year doesn't have a new design or any new apps. That said, there are some incredibly useful tweaks that have been designed specifically for working from home – something none of the rumours had pointed to.
Cable explained that Windows 10 21H1 has been designed around offering improvements for those working remotely. The Microsoft bigwig said the improvements coming in 21H1 are based around user feedback, with the patch "optimised" to cater towards users' "most pressing needs".
READ MORE: Thinking of getting a Microsoft Surface Laptop? You may want to wait
Cable said: "Windows 10, version 21H1 will have a scoped set of features improving security, remote access and quality. The features we are releasing in this update are focused on the core experiences that customers have told us they're relying on most right now."
The main talking points of Windows 10 21H1 will be multi-cam support for Windows Hello as well as new security improvements.
Here are the headline changes…
• Windows Hello multicamera support to set the default as the external camera when both external and internal Windows Hello cameras are present.
• Windows Defender Application Guard performance improvements including optimising document opening scenario times.
• Windows Management Instrumentation (WMI) Group Policy Service (GPSVC) updating performance improvement to support remote work scenarios.
Cable also said that, like with the last feature update, Windows 10 21H1 "will be delivered with servicing technology". In layman's terms, this means Windows 10 21H1 – like with 20H2 update launched at the end of last year before it – will be released like a typical monthly update.
Windows 10 users that installed either 20H2 or version 2004 will benefit from this fast installation process. However, for those upgrading from any Windows 10 version earlier than the May 2020 update, the upgrade process will work in a similar manner to previous Windows 10 feature updates.
Windows 10 21H1 is scheduled to launch in the first half of 2021. The big upgrade that PC fans will need to look out for will be coming later this year.
The Windows 10 21H2 update is expected to bring with it the Sun Valley upgrade, which will offer the biggest redesign to the OS since it launched back in 2015. The Sun Valley redesign is rumoured to be based on Microsoft's Fluent Design language and should give Windows 10 a more modern look and feel.
Among the inbound rumoured changes are more rounded edges for Windows, a more modern UI design in general as well as big updates to the Action Centre, Start Menu and File Explorer.
And Microsoft fans have got a hint of what the Redmond-based tech giant is planning for the Sun Valley upgrade. A recent job listing appeared to outline Microsoft's vision for Windows 10 going forward.
It said Microsoft is planning a "sweeping" visual redesign of the Windows 10 experience which show customers that "Windows is back". The advert, which has since been updated to rumour these OS pledges, also said Microsoft wants Windows to offer the very best OS experience available on the market.