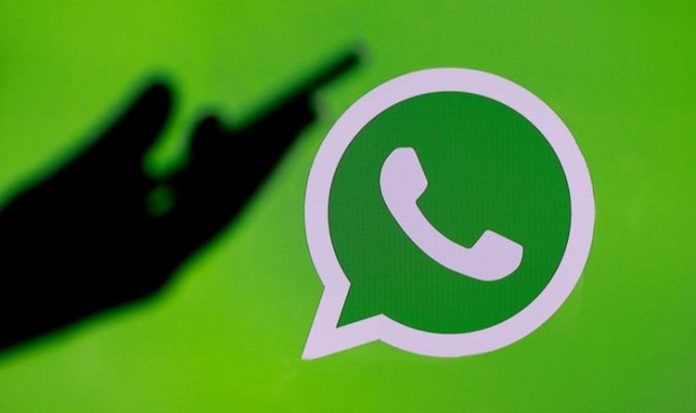 WhatsApp has reversed course on its new privacy policy… well, slightly. The Facebook-owned app started to inform users about its new terms and conditions earlier this week using in-app notifications, with users told to agree to the new small-print if they wanted to continue using the app from February 8, 2021.
However, the new privacy policy didn't go down too well with users.
Following the announcement, alternatives like Signal and Telegram saw a huge spike in downloads. Some of these have since overtaken WhatsApp itself in the charts in Apple's App Store and the Google Play Store, the main way to download new apps on iPhone and Android, respectively.
SpaceX and Tesla CEO Elon Musk told his followers to download Signal, with that message echoed by NSA whistleblower Edward Snowden.
READ MORE: WhatsApp's launching a new feature that could be really bad the wallet
It's worth noting the new privacy policy doesn't impact users in the UK or mainland Europe. However, it does have implications for people in other regions, like the United States, where WhatsApp users can expect some changes to the way data about their conversations with business accounts is handled by parent company Facebook. This will impact those who use WhatsApp to contact customer service representatives and other enterprise accounts.
Chats with friends or family will remain safely locked away behind end-to-end encryption, Facebook was quick to confirm. 
WhatsApp has also tried to pour cold water on reports that the chat app could begin forcing users into sharing data with Facebook.
The messaging app, which has more than two billion users worldwide, said its data-sharing practices with Facebook haven't changed, nor do the new T&Cs impact how people communicate privately on the app. It published a blog detailing how the upcoming changes only relate to messaging a business on WhatsApp, which it rightly points out is optional.
It's worth noting that Facebook is already able to see some data from WhatsApp users. For example, when registering for a WhatsApp account, your mobile phone number is sent to the parent company. Facebook is also able to see your mobile device information, including the brand and model of device that you're using to access WhatsApp.
However, due to the concerns around the latest change, WhatsApp has now decided to push back the deadline to agree to the new privacy policy by three months. WhatsApp users now have until May 15 to agree to the terms and privacy policy.
Announcing this, in a new blog post WhatsApp said: "WhatsApp was built on a simple idea: what you share with your friends and family stays between you. This means we will always protect your personal conversations with end-to-end encryption, so that neither WhatsApp nor Facebook can see these private messages.
"It's why we don't keep logs of who everyone's messaging or calling. We also can't see your shared location and we don't share your contacts with Facebook. With these updates, none of that is changing.
"Instead, the update includes new options people will have to message a business on WhatsApp, and provides further transparency about how we collect and use data. While not everyone shops with a business on WhatsApp today, we think that more people will choose to do so in the future and it's important people are aware of these services. This update does not expand our ability to share data with Facebook.
"We're now moving back the date on which people will be asked to review and accept the terms. No one will have their account suspended or deleted on February 8. We're also going to do a lot more to clear up the misinformation around how privacy and security works on WhatsApp. We'll then go to people gradually to review the policy at their own pace before new business options are available on May 15."