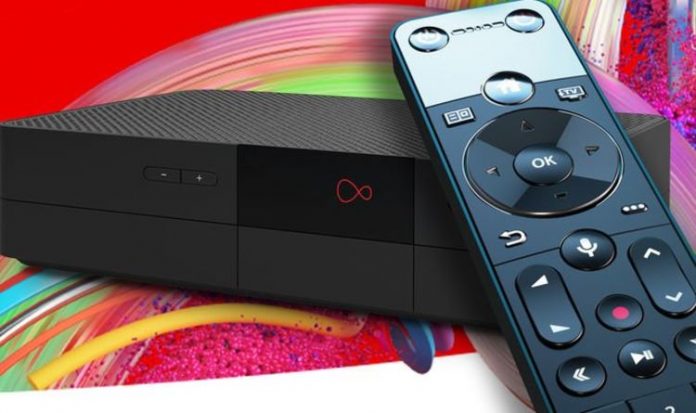 Sky Q might be considered the best way to watch TV in the UK but Virgin Media is fighting back in the telly wars with a new service called TV 360. This update was announced last month with Virgin confirming that it will be coming to homes by the end of 2020. That means there can only be a few weeks left until some customers will be able to get their hands on this refreshed and feature-packed set-top box. Virgin is yet to confirm a specific launch date but, as we now head into December, we're expecting more news on a release in the coming days and weeks.
This is a very big upgrade from Virgin with TV 360 offering a swathe of features that its customers have been missing. And perhaps the biggest change for those that take the plunge is the inclusion of Virgin's Mini boxes. These additional devices can be added to two extra rooms in your home and offer live TV, on-demand show and all of your recordings without needing wires trailed up your stairs.
You can even use these Mini devices to set recordings and, unlike Sky's Q service, Virgin has made sure these boxes are 4K Ultra HD compatible bringing pin-sharp content to all of your TVs.
Along with an easy way to beam telly around your home, there are plenty more treats including a new user interface which makes it much more simple to find your favourite programmes.
READ MORE: New Sky Q and Virgin Media rival offers a cheaper way to watch TV
Family profiles can even be set which means each member of the household will be served the shows they like and receive personalised recommendations.
To boost things further there's a new voice-powered remote control to use their voice to find the telly they love, open apps, pause, skip forward or back and breeze around content quickly.
And one final addition is something called Startover which lets users skip back to the beginning of live programmes if they happen to walk in late.
Away from the main TV 360 box itself, Virgin says that it has upgraded the TV Go app. This should offer a boosted on the go experience that allows customers to pause a programme on one set top box and carry on watching it on their tablet in another room or on the move.
So how do you get TV 360 and how much will it cost?
Virgin says all new customers taking one of Virgin Media's TV and broadband bundles will receive Virgin TV 360 as standard.
Existing customers who take the Ultimate Oomph bundle, or existing customers who upgrade to Ultimate Oomph, will also be able to get Virgin TV 360 later this year – at no additional cost.
David Bouchier, Chief TV & Entertainment Officer at Virgin Media, said: "Virgin TV 360 is our most impressive TV service to date, providing one of the most complete and comprehensive viewing experiences available in the UK. Backed up by our ultrafast broadband, our new service allows TV lovers to watch all of their favourite channels, apps and on-demand content in one place or on the move. This really is game-changing TV and we know our customers will love it."