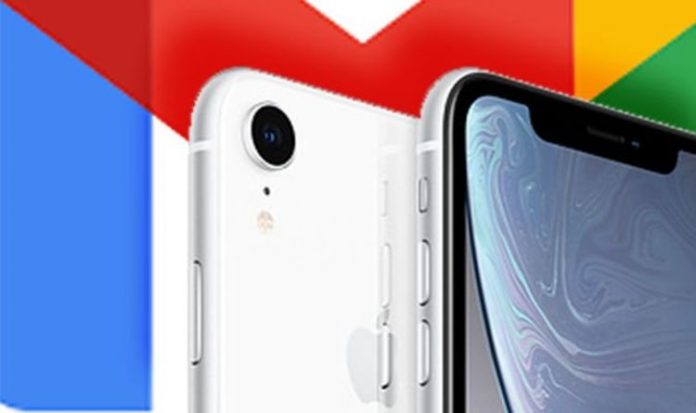 Google has finally published details of how its most popular iOS apps, like Gmail, keep tabs on your data to personalise advertisements, make suggestions, or improve the service over time. These details were disclosed to comply with new terms and conditions from Apple, which require all developers publishing to its App Store to reveal what information they are tracking from apps installed on iPhones and iPad.
While most firms were pretty quick to abide by Apple's updated App Store rules, Google has taken a little longer to publish exactly what details it collects from its popular iOS apps. However, that's all now changed with a quick trip to the Apple App Store now revealing exactly what goes on behind the scenes when you download apps such as Gmail.
Full details are now available on the App Store and it makes for some pretty interesting – if not, slightly terrifying – reading. Once installed and all permissions are granted by the user, Gmail gets access to a swathe of data including your purchase history, photos, search history and location.
It's not unusual for apps to track this type of data, but if you've never seen the full list before, see below, it can seem pretty horrifying.
READ MORE: Motorola's new Android phone has a price that's really hard to believe
HERE'S EVERYTHING GMAIL CAN COLLECT
Third-Party Advertising • Location • Coarse Location • Identifiers • User ID • Usage Data • Advertising Data • Analytics • Purchases
Purchase History • Location • Coarse Location • Contact Info • Email Address • User Content
Photos or Videos • Audio Data • Customer Support • Other User Content • Search History • Search History
Identifiers• User ID • Device ID • Usage Data • Product Interaction • Advertising Data • Diagnostics •Crash Data • Performance Data • Other Diagnostic Data • Other Data • Other Data Types
Before you start thinking of popping Gmail in the bin, it's worth remembering that data collection is something almost all technology firms do as this is what allows them to provide a personalised experience. If you search for "email from Dad with attachment" in Gmail – to find that content, Google will need to scan your contacts, scour your entire inbox, and skim through the content of the emails to work out which ones have an attachment included.
Gmail also tracks data to build a better experience over time (by analysing app crashes and more) and, of course, generate some serious advertising revenue for parent company, Alphabet Inc.
Apple also won't let any developer collect data that doesn't abide by its strict rules and all the user must agree to be tracked before any data is gathered. If you have been left shocked by what apps, such as Gmail, can learn about you then help is on its way.
Apple now wants to help its users take back control. An upcoming software update, expected to launch in the spring, will include a feature called App Tracking Transparency, which will require all apps to get the users' permission before tracking their data across apps or websites owned by other companies.
Tucked inside the Settings menu, iPhone, iPad and Apple TV users will be able to see exactly which apps have requested permission to track them with an easy option to switch it off.
It's worth noting that Apple also uses data to personalise advertisements across its apps.
"Privacy means peace of mind, it means security, and it means you are in the driver's seat when it comes to your own data," said Craig Federighi, Apple's senior vice president of Software Engineering. "Our goal is to create technology that keeps people's information safe and protected. We believe privacy is a fundamental human right, and our teams work every day to embed it in everything we make."