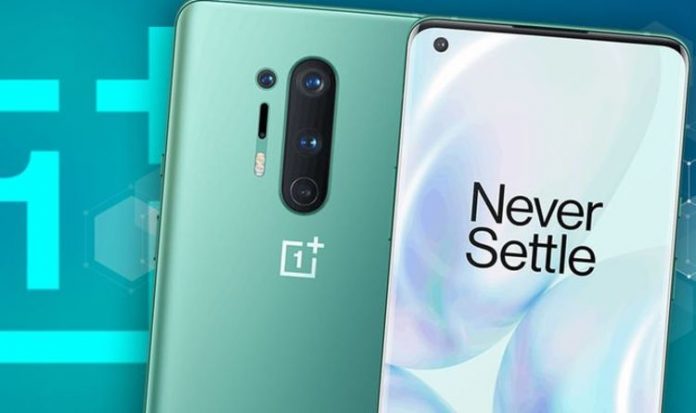 It was hard to fault OnePlus in 2020 with the Chinese technology firm shaking up the market once again with feature-packed phones at a very reasonable price. The brilliant budget Nord brought 5G to fans for under £400 and the OnePLus 8 Pro finally got the wireless charging upgrade that fans had long been asking for.
Now it seems things could be about to get even better with a new leak from Steve Hemmerstoffer suggesting that OnePlus is about to bring its famous fast charging technology without the need for a wire plugged into the bottom of the device.
The current OnePlus 8 Pro has the ability to be refilled via 30W speeds but the new OnePlus 9 could take that up a notch via 45W technology.
If true it would mean owners would see the battery return to full much, much faster.
There could also be another bonus arriving on this new device as the rumour from Hemmerstoffer also suggests that the OnePlus 9 will get reverse wireless charging.
READ MORE: OnePlus Nord review: this phone simply shouldn't be possible at this price
This feature has been found on devices from firms such as Huawei and Samsung for a while and offers users the ability to refill accessories by simply placing them on top of the phone.
If OnePlus does introduce these features it will certainly make the OnePlus 9 a serious contender to rival premium flagships.
There's no word on when OnePlus will unveil its next smartphone but the firm usually reveals full details in the spring so there's hopefully not too long to wait until the big reveal.
Although we're still waiting for news on the release of the next OnePlus flagship, the firm has given a glimpse of what its phones of the future might look like.
OnePlus recently revealed its new concept smartphone which, like a chameleon, can change colour.
This magic device uses clever technology to switch its design from a dark blue to a light silver depending on your mood.
By incorporating ECMF (Electronic Colour, Material and Finish) it allows the physical design of the device to work dynamically with the user and software features.
It's currently a concept but could mean, in the future, you won't have to worry about which colour to buy as the design could be changed at the touch of a button.