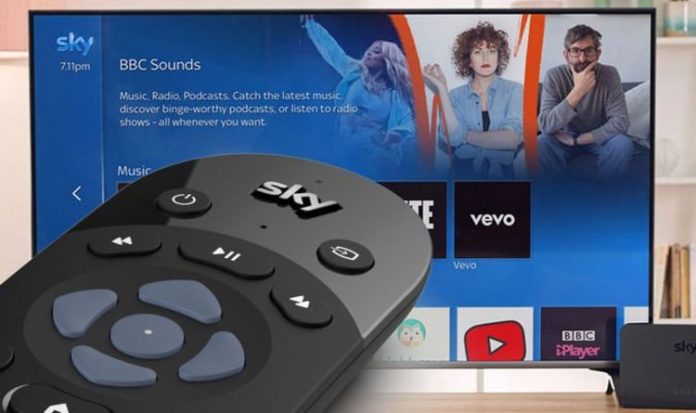 Sky is certainly trying to boost what it offers customers in 2021. The satellite TV firm has already announced that the BBC Sounds app has just launched on its Sky Q set-top box with the free service offering more than 80,000 hours of audio content. This includes live BBC radio broadcasts, music mixes, and podcasts from the likes of Joe Wicks, Stacey Dooley and Louis Theroux.
Now there's more news on extra content coming this year with Sky announcing a new partnership that will beam a swathe of bonus movies to anyone who subscribes to Sky Cinema.
This new update will bring STUDIOCANAL's extensive library of content to both Sky and NOW TV customers with hundreds of hours of blockbuster movies expected to arrive in the coming weeks and months.
Under the deal, STUDIOCANAL's titles scheduled for release from January 2021 will be brought to Sky Cinema and NOW TV after their theatrical release. Customers will also get access to upcoming titles including 2021 Awards hopeful Supernova, JoJo Moyes adaptation The Last Letter From Your Lover, female action thriller Gunpowder Milkshake, and Benedict Cumberbatch and Claire Foy starring in The Electrical Life of Louis Wain.
READ MORE: Sky Q: Here are 7 tricks you absolutely need to know to master your Sky TV box
In addition to the theatrical slate, from the start of 2021 movies from STUDIOCANAL's existing movie library will also be brought onto Sky Cinema and NOW TV.
That means Sky and NOW TV users will get access to classics such as Paddington, and Paddington 2, A Shaun The Sheep Movie: Farmageddon as well as action titles Legend and Logan Lucky and award-winning movies The Imitation Game and The Hurt Locker.
Speaking about the new partnership Sky's Sarah Wright said: "There's so much to look forward to already on Sky Cinema this year.
"STUDIOCANAL's brilliant theatrical slate with highly anticipated, talent driven films such as Supernova, The Last Letter From Your Lover and The Electrical Life of Louis Wain to name a few, is a fantastic addition to the service.
"At Sky we're committed to bringing customers everything they love, in one place, and our partnership with STUDIOCANAL is another step towards doing just that."
News of this deal comes as Sky customers were also treated to a boost late last year with Prime Video finally launching on Sky Q.
It's an important change from Sky as its arch-rival, Virgin Media, has had Prime for a while. It means those with a compatible Sky box can now watch shows such as The Grand Tour: A Massive Hunt, The Wilds and Borat Subsequent Moviefilm and some top-flight football all from one place.
Sky Q customers will be able to find Prime Video in the Apps section or by saying "Launch Prime Video" into their voice remote to pair their Sky Q box with their existing Prime membership.
Speaking about the update, Stephen van Rooyen, EVP & CEO UK & Europe, Sky said: "Sky Q customers are receiving an early Christmas present on their boxes this year in the form of Amazon Prime Video.
"Anyone who needs to get stuck into something new after The Undoing on Sky Atlantic will now be able to flip right over to The Boys on Prime Video, without ever leaving Sky Q. Amazon Prime Video TV shows, movies and more will sit alongside Sky Originals and Netflix, as well as apps like Disney+, BBC iPlayer, Fiit and much more.
"This will make it even easier for you to access everything you love, in one place."