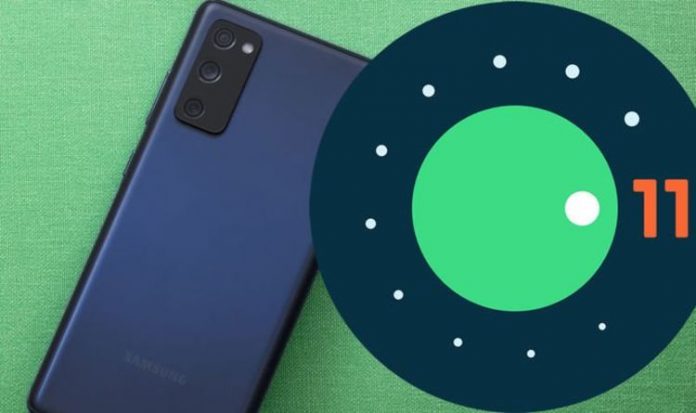 The roadmap Samsung revealed was extremely comprehensive, covering when flagships and budget handsets such as the Galaxy A10 would be getting One UI 3.0.
But when Samsung unveiled their roadmap there was one handset that initially was conspicuously absent, the recently released Galaxy S20 FE.
The Galaxy S20 FE was released at the start of October, and is the cheapest S20 handset money can buy, with prices starting from £599 for the 4G model.
Samsung also offers a 5G variant of the Galaxy S20 FE, while both versions come in a wide selection of funky and eye-catching colours.
READ MORE: Samsung Galaxy S21 design revealed months before its release date
However, there's one drawback facing Galaxy S20 FE owners – which they've only just found out about – and that's a lengthier wait for the Android 11 update.
As reported by SamMobile, the One UI 3.0 roadmap has been updated on the Samsung Members Android app in Germany.
And according to this app Android 11 will be coming to the Samsung Galaxy S20 FE in February – two months after other S20 devices.
However, while S20 FE fans fans a longer wait for the highly anticipated update it could be worse.
According to the Samsung roadmap, the Android 11 rollout will continue all the way through till next September.
The Galaxy A10 and Galaxy Tab A8 (2019) will be the last Samsung devices to receive the big update.
In case you're wondering, then here is a full rundown of when One UI 3.0 will be heading to different Samsung devices…
• Galaxy S20, S20+, S20 Ultra – December
• Galaxy S10 series, including the S10e and S10 Lite – January
• Galaxy Note 20 (Ultra) – January
• Galaxy Note 10 (Plus) – January
• Galaxy Z Flip (5G) – January
• Galaxy Z Fold 2 – January
• Galaxy S20 FE – February
• Galaxy Fold – February
• Galaxy A51 – March
• Galaxy Xcover Pro – March
• Galaxy A40 – April
• Galaxy A71 – April
• Galaxy A42 – May
• Galaxy A80 – May
• Galaxy A70 – May
• Galaxy A50 – May
• Galaxy Tab S6 – May
• Galaxy Tab S6 Lite – May
• Galaxy A31 – June
• Galaxy A41 – June
• Galaxy Tab Active 3 – June
• Galaxy A20e – July
• Galaxy Tab S5e – July
• Galaxy A20s – August
• Galaxy A30s – August
• Galaxy Xcover 4s – August
• Galaxy Tab Active Pro – August
• Galaxy Tab A 10.1 (2019) – August
• Galaxy A10 – September
• Galaxy Tab A8 (2019) – September