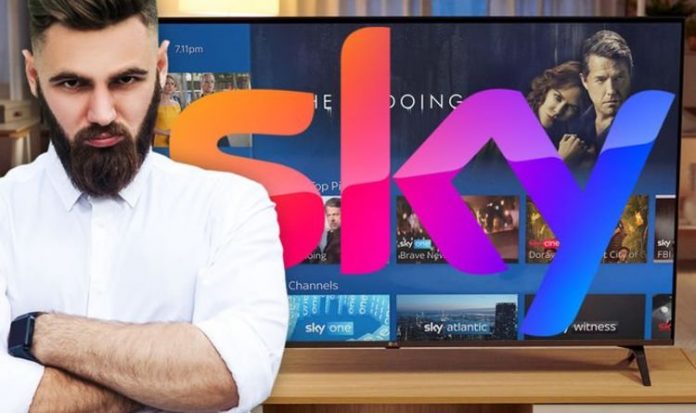 Sky TV is being investigated by UK regulator Ofcom for skirting new rules that force suppliers to inform all customers when their contract comes to an end. This allows customers to negotiate a new deal before their contract ends (something that's usually followed by an increase in your monthly bills as whatever deal you got when you signed-up expires), or move to a rival service from another company.
The new rules were introduced by Ofcom earlier this year, which apply to broadband, mobile phone, landline and pay-TV companies. This important change is designed to stop millions of people overpaying for their bills by encouraging them to renegotiate their current plans, switch to new deals not available when they first joined, and switch providers to pay lower prices on their monthly bills. It also stops those who don't check their current account statement regularly from being surprised by a sharp increase when you leave the terms of your current 18-month or 24-month deal.
As you may already know, companies often entice users into signing up for new broadband, mobile, or satellite TV bundles with the promise of reduced monthly costs. However, when these money-saving offers end, prices can often jump up by a considerable amount.
For example, right now you can get Sky TV with Sports and Movies for just £46 per month which is a bit of a bargain. But at the end of the 18-month contract, this leaps up to £61 per month, or an extra £180 per year.
READ MORE: Virgin Media's latest TV 360 box has two advantages that Sky Q can't yet match
That's probably something that you'd like Sky to warn you about before the direct debit comes out at the start of the month.
It's this bill increase that Ofcom wants to help consumers avoid by forcing suppliers to reveal that a deal is ending soon.
Sky, which is now owned by US giant Comcast, is adamant it has done nothing wrong. The satellite TV company says it does not consider that its standalone pay-TV services fall within the definition of an electronic communications service and maintains it is not required to comply with the new set of rules.
However, Ofcom has responded by saying it considers that, as a provider of pay-TV services transmitted by means of satellite distribution network, Sky provides an electronic communications service and, as such, is a Regulated Provider and is required to comply.
In a statement on its website, Ofcom said: "Following discussions with Sky, we accept that there is a genuine difference of opinion as to the legal interpretation and scope of the term 'electronic communications service'.
"We have therefore decided to open an investigation to examine whether there are reasonable grounds to believe that Sky has failed to comply with its obligations."
In response, Sky replied: "We welcome Ofcom's plans to review our position and are pleased to have the opportunity to clarify what has been a long running difference of views on interpretation of the law. We cannot comment further until Ofcom has announced its decision."
Ofcom expects to determine its next steps by January 2021, but if Sky is forced to comply it will mean customers could be alerted to the fact that their deal is ending and lower prices could be available.