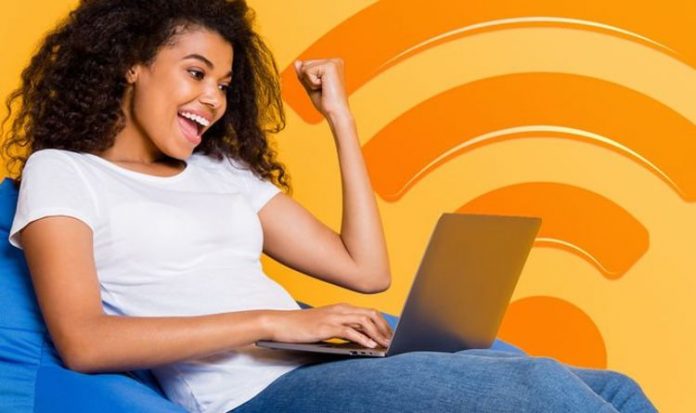 Our reliance on broadband has never been greater. With the current lockdown rules looking set to be in place until Spring 2021, many Brits will be continuing to work and spending more time at home for the foreseeable future and that means more pressure on our already struggling internet connections. Luckily, it appears that things are getting better for the majority of UK households with average download speeds steadily increasing throughout the year.
UK communications regulator Ofcom, has just released its latest update on how well some of the UK's biggest Internet Service Providers such as BT, Sky, Plusnet and TalkTalk are performing and things are certainly improving.
The new report isn't as extensive as Ofcom's annual survey, which is usually released in the Spring, but it does offer a glimmer of hope if your broadband speeds haven't been up to scratch. This RAW data from Ofcom has been analysed by the team at ISPreview with it appearing that average download speeds are now up from 64Mbps earlier this year to 71.8Mbps now.
It's not the biggest leap ever but it may show that things are starting to get better for broadband customers across the UK.
READ MORE: Virgin Media's Universal Credit offer brings cheap broadband to customers
You might be wondering how Ofcom works out these speeds and if it's actually accurate?
To make sure it offers the best results, Ofcom uses modified routers from SamKnows. These are then installed in random homes across the country and are used to collect the data.
Although this latest update shows things are improving there's still a long way to go until Britain gets the speeds it truly deserves.
What certainly won't help is the recent news from the UK Government who has quietly confirmed plans to water-down its commitment to bring full-fibre broadband connections to the entire country by 2025.
The pledge to connect every home in the UK with gigabit-capable cables was a key part of Prime Minister Boris Johnson's manifesto during the election last year. However, the Government now says these speeds will only be available to 85 percent of premises within the next five years.
That won't be welcomed but those who continue to suffer from dire internet connections, and some properties really are getting pretty awful speeds.
According to USwitch, the worst street in the UK is Queens Road, Weybridge in Surrey, with residents facing speeds of just 0.12Mbps. At that dismal rate, you'd be waiting more than 119 hours to download a two-hour HD film and at least 44 hours to download a 45-minute HD TV show.
Compare that to families living on Dale Lane in Appleton and you can see the difference with this street in Cheshire seeing average speeds of 639.67Mbps. With this speedy internet connection, it would take just one minute and 20 seconds to download the same film or a mere 30 seconds to download that 45-minute episode of your favourite show.