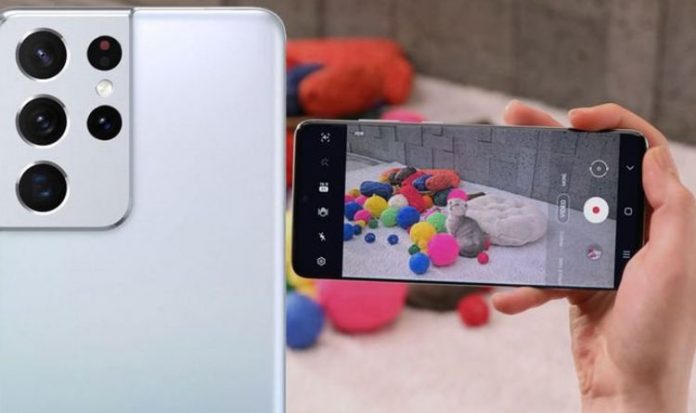 The Samsung Galaxy S21 and S21+ could end up being cheaper than its S20 variants, according to a new alleged leak. The South Korean tech giant is expected to officially lift the lid on their S21 range in just a few weeks time. Samsung is rumoured to be holding an Unpacked event on January 14, 2021, where the S21 will be unveiled, with Samsung releasing their next flagship Galaxy devices a few weeks later on January 29 2021.
However, in the run-up to this official unmasking, a major leak has allegedly emerged, which outlines the pricing for the Galaxy S21, S21+ and S21 Ultra.
As reported by Galaxy Club (via SamMobile), the European price stricture has alleged been revealed for the Galaxy S21 range.
As per the 'leak', the price of the Galaxy S21+ is expected to go down a tad compared to the S20 range.
The Galaxy S21+ is rumoured to cost €1,079, which is a slight saving on the S20 Plus's price tag of €1,099 for the 128GB 5G version.
READ MORE: Samsung Galaxy S21 showcased in first ever hands-on video
While on the other hand the Galaxy S21 Ultra is expected to see its price tag creep up a bit, from €1,349 for the S20 Ultra to €1,399.
However, Samsung may justify this price hike with the rumoured addition of S Pen support for the S21 Ultra.
The biggest saving is expected to be seen with the 5G Galaxy S21.
The S20 5G model launched at €999, but the S21 version is expected to significantly less, with rumours of a €879 price tag – a €120 saving.
This rumoured price point for the S21 5G is also cheaper than the 4G version of the S20, which launched at €899.
It's important to point out though that despite this cheaper price tag the S21 – as well as the S21+ and S21 Ultra – is rumoured to be coming with less bundled-in accessories than the S20.
According to the rumour mill, Samsung is planning on taking a leaf out of Apple's book by removing the bundled-in charging brick and wired headphones with their flagship devices going forward.
Apple has justified this by saying this leads to smaller packaging which in turn helps the environment, as it means more units can be shifted at once and leads to less materials being used for packaging in general.
Samsung may also end up citing this reason, but besides the environmental benefits, it surely can't be hurting both firm's bottom lines.
In other Samsung Galaxy S21 news, official photos of the S21 range appear to have been leaked early.
And these snaps appear to show the colour scheme for the S21 line-up, which will reportedly come in phantom grey, phantom black, and phantom violet colour schemes.
The leaked pictures also show off the biggest change to the S21 design, a redesigned rear camera bump which is slimmer than beforehand.