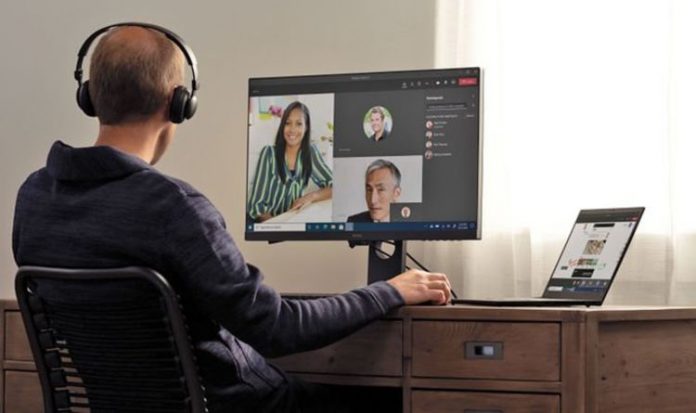 Microsoft will allow users to share emails from Outlook in a Microsoft Teams chat or channels starting in early 2021. This helpful new feature is set to arrive in Microsoft Teams around March, and it isn't the only new feature launching as part of the update.
In March 2021, Microsoft Teams will also enjoy a new shared calendar feature, which gives participants easy access to info on when their next meeting will be. As revealed in a post by Neowin, these new Microsoft Teams features have been added to the Microsoft 365 roadmap website.
Describing the inbound Outlook feature for Teams, Microsoft states: "Send a copy of email messages or conversations, including attachments, into Teams chats and channels or start a Teams chat related to a specific email message. When sharing to Teams from Outlook on the web, a popup window will appear to confirm to which channel or person you want to share, you can also select whether you want to include attachments or not."
The integration of Outlook into Teams should hopefully make it easier to collaborate in Teams, and could be yet another feature of the service that helps drives productivity.
READ MORE: It will soon be easier to switch between devices on a Teams call
Despite Microsoft Teams and Outlook both being created and developed by Microsoft, both products are quite distinct at the moment. If you want to share an email from your Outlook inbox with a colleague, you'll need to forward it, or send a screenshot within Teams.
By integrating Outlook emails into Teams, the immensely-popular productivity app will become even more of a one-stop-shop for enterprise users communicating with colleagues remotely or collaborating on a project.
In other Microsoft Teams news, this week the Redmond-based tech giant also revealed another handy tool – which is a godsend for the scores of people working from home.
As announced in a blog post online, Microsoft has announced that Teams is now able to remove unwanted background noise from a meeting thanks to a new AI-based noise suppression option.
To turn this feature on, Microsoft Teams users will have to adjust their device settings before a call – selecting 'high' in the noise suppression drop-down menu. Currently, this feature is only supported in the Teams desktop client for Windows.
The new Teams feature is able to block out unwanted noise by analysing an individual's audio feed and using "specially trained deep neural networks" to filter only speech.
Speaking about the new functionality, Microsoft said: "Whether it be multiple meetings occurring in a small space, children playing loudly nearby, or construction noise outside of your home office, unwanted background noise can be really distracting in Teams meetings. We are excited to announce that users will have the ability to remove unwelcome background noise during their calls and meetings with our new AI-based noise suppression option.
"Our new noise suppression feature works by analysing an individual's audio feed and uses specially trained deep neural networks to filter out the noise and only retain speech.
"While traditional noise suppression algorithms can only address simple stationary noise sources such as a consistent fan noise, our AI-based approach learns the difference between speech and unnecessary noise and is able to suppress various non-stationary noises, such as keyboard typing or food wrapper crunching.
"With the increased work from home due to the COVID-19 pandemic, noises such as vacuuming, your child's conflicting school lesson or kitchen noises have become more common but are effectively removed by our new AI-based noise suppression."
Microsoft Teams – like fellow web-conferencing rival Zoom – has seen a huge uptick in user numbers this year with a shift around the world in more people working from home due to the coronavirus pandemic.
In October, it was revealed that Microsoft Teams was being used by over 115million daily active users. This is a huge jump in comparison to the 44million daily active users Teams had back in March.