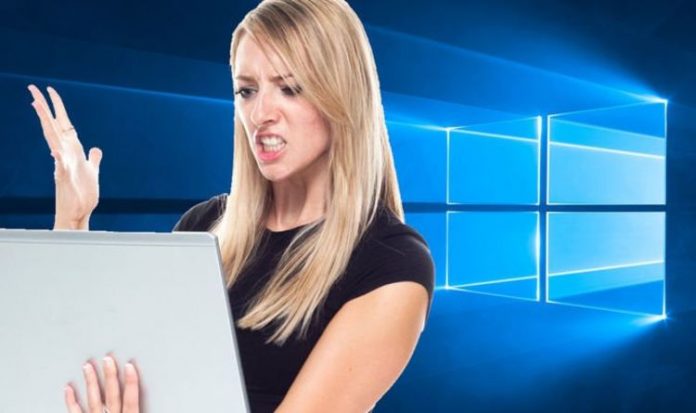 Microsoft has pushed out an emergency Windows 10 patch to fix the dreaded Blue Screen of Death (BSoD) error that has made an unfortunate comeback. The BSoD error reared its ugly head again following the release of the January and February Windows 10 updates. These patches – as has been the case so often in the past – caused some unintended knock-on effects for Windows 10 users.
Besides sparking Blue Screen of Death errors, PC fans who installed these patches also reported Wi-Fi issues and problems with apps suddenly crashing.
Now Microsoft has pushed out an out-of-band Windows 10 update which should address some issues, including one BSoD error.
As reported by Windows Latest, the KB5001028 emergency update will fix the a BSoD issue which kicks in when a user tries to connect to WPA3 Wi-Fi networks.
Microsoft also confirmed that Blue Screen of Death errors have been occurring when devices woke from sleep or hibernation.
READ MORE: Update your Windows 10 PC NOW – Microsoft issues critical warning
The Redmond-based tech giant said the BSoD Wi-Fi issue is only impacting a "small number of devices".
To install the patch you'll need to press the 'check for updates' button and if your PC is affected you'll be able to download a patch that remedies the problem.
In other Windows 10 news, Microsoft fans have been put on alert that one version of the market leading OS is reaching its end of support.
Microsoft will soon be retiring Windows 10 version 1909, which was first released back in November 2019.
On May 11 of this year Windows 10 1909 (aka 19H2) will be reaching its end of support.
That means after this date this version of Windows 10 won't be receiving crucial security updates needed to keep a PC safe.
Anyone using this version of Windows 10 have been advised to upgrade to the latest build.
And if anyone still running 1909 attempts to call Microsoft technical support after this end of support date they'll be told to upgrade.
Microsoft said: "On May 11, 2021, the Home, Pro, Pro Education, Pro for Workstations editions of Windows 10 version 1909 and all editions of Windows Server, version 1909 will reach end of service. Education and Enterprise editions of Windows 10, version 1909 will reach end of service May 11, 2022."
They went on to add: "Customers who contact Microsoft Support after this date will be directed to update their device to the latest version of Windows 10 to remain supported."